Event Description
PodFest Global is a gathering for those who are passionate about sharing their voice and message with the world through audio and video.
We're going for a GUINNESS World Record again with 10,000 people!
*VidFest, our Pre-Week event, will be happening February 22-26*
A strong sense of community and camaraderie will welcome you at the all-time largest virtual podcasting event ever. Created by Chris Krimitsos in 2015, Podfest Global has grown into a recurring, must-attend yearly gathering that is now international, drawing creators from all over the world. You will see friendly faces and speakers who are experts in their field, delivering the most valuable, recent content from the virtual stage AND backstage. Our programming, exhibitions and networking opportunities make this event a place for developing long-lasting, positive relationships for years to come.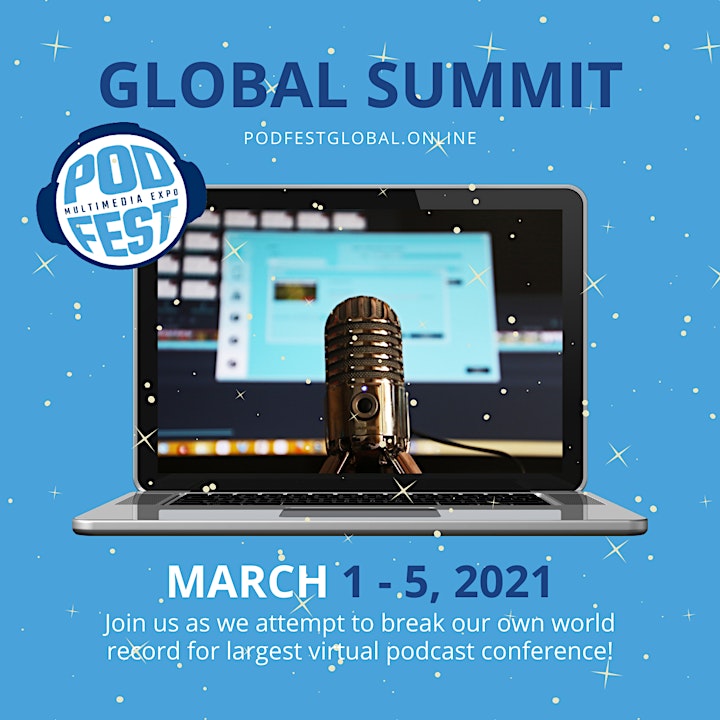 About the Organizers
Podfest was created by Chris Krimitsos in 2015  and is now recurring, must-attend yearly gathering that is truly international, drawing creators from all over the world to meet about their passion for sharing their voice and message with the through the powerful mediums of audio and video
Visited 29 times, 1 Visit today