Event Description
Stop, Drop, and Protect (Microsoft 365) with Acronis and US Signal
US Signal BaaS for Microsoft 365 powered by Acronis Cyber Backup software adds a high margin revenue stream for your business enabling you to protect customer's against malware or accidental deletion and their data is safe and protected!! Manage your customers Microsoft 365 data, and make sure it's accessible and protected. Join us to learn:
A show-and-tell of the platform and it's ease of use.
Building the case for Microsoft 365 backup and data protection.
How to build a revenue stream for offsite backups utilizing US Signal's fully compliant Midwest data centers.
The costly Microsoft 365 protection gaps your customers may be at risk of.
And much more!
Attend live! Don't wait for the recording. Our sponsor, Acronis, will be providing gift cards to giveaway, but we're only handing them off to those attending live. If dialing in, make sure to connect your email/name, because that's how we check that the randomly drawn names are actually on.
Organizers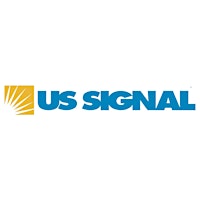 About the Organizers
US Signal is a provider of data center services, offering connectivity, cloud hosting, colocation, data protection, and disaster recovery solutions – all powered by its wholly owned and operated, robust, fiber network. US Signal also helps customers optimize their IT resources through managed and professional services.
Visited 17 times, 2 Visits today