Event Description
Introduction Webinar of the Swiss Triple Impact (STI) – a program to engage the private sector in the implementation of the SDGs.
About this event
B Lab Switzerland launches the three-year program, the Swiss Triple Impact, aimed at accelerating the commitment of the private sector to achieving the 17 sustainable development goals (SDGs). The programme aims to involve Swiss companies of all sizes and from all sectors in order to measure their social and environmental impact and to reinforce the positive impacts.
Objectives of the Webinar :
– Create a common understanding of the STI program and create added value for your company.
– Discussion of environmental and social impacts
– Clarify open questions
Organizers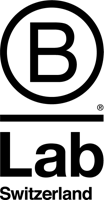 About the Organizers
B Lab Switzerland is the Swiss branch of a global non-profit organisation that supports a community of people using business as a force for good. ​ A historic global culture shift is underway to harness the power of business to help address society's greatest challenges. B Lab envisions a world where businesses have environmental preservation and social well-being at their core and manage their impacts. We believe that the business community can be part of the solution to global problems like wealth inequality, climate change, and social unrest.  ​ This requires redefining the role businesses hold in society: businesses should compete not to be the best in the world, but the best for the world. ​ We aim to accelerate this shift.
Visited 157 times, 1 Visit today