Event Description
First look training sessions are sneak peeks into our certification courses. Join us for a 3-hour overview including live lab demonstrations
Join us for a sneak peek of Certified CISO!
Attend this 3-hour First Look at EC-Council's CCISO course and be treated to a free preview of the Five CCISO Domains delivered by EC-Council Certified Master Instructor Chuck McGann! This CCISO First Look will cover some of the most important topics in each CCISO Domain:
Governance and Risk Management
Information Security Controls, Compliance, and Audit Management
Security Program Management & Operations
Information Security Core Competencies
Strategic Planning, Finance, Procurement, and Vendor Management
And much more!
Organizers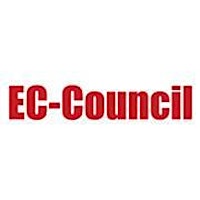 About the Organizers
EC-Council is a member-based organization that certifies individuals in cyber security and e-commerce. It is the owner and developer of 20 security certifications, including Certified Ethical Hacker (CEH), Computer Hacking Forensics Investigator (CHFI) and Certified Security Analyst /Licensed Penetration Tester (ECSA/LPT). EC-Council has trained over 90,000 security professionals and certified more than 40,000 members. EC-Council's certification programs are offered by over 450 training centers across 87 countries. These certifications are recognized worldwide and have received endorsements from various government agencies including the U.S. Department of Defense via DoD 8570.01-M, the Montgomery GI Bill, National Security Agency (NSA) and the Committee on National Security Systems (CNSS). EC-Council also operates EC-Council University and the global series of Hacker Halted information security conferences. The global organization is headquartered in Albuquerque, New Mexico.
Visited 22 times, 1 Visit today