Event Description
Artificial Intelligence & Patent Law: What if an AI Becomes an Inventor?
This virtual event is free and open to the public, but space is limited. RSVP for a link to the live stream. If you are unable to attend, we will distribute a recording to everyone who registers.
The rapid rise of artificial intelligence is accelerating technological progress, upending entire industries, and raising new questions in economics, law, and ethics. In this webinar series, we will discuss the role that patent law plays in AI technology as well as how AI will change how patent law is practiced.
Part 1: What if an AI Becomes an Inventor?
Tuesday, February 23, 2021 @ 12pm
In this session, we will explore questions about how patent practice may be affected by the rise of AI. For example, may AI be considered an inventor? What if an AI is a research tool used by a human inventor? Who owns the inventions generated by an AI: the creator of the AI or the user of the AI? Will AI affect the "person having ordinary skill in the art" standard for the enablement and non-obviousness requirements?
Part 2: Patentability of AI
Tuesday, March 30, 2021 @ 12pm
RSVP for Part 2 here.
In this session, we will explore questions about the current state of the law regarding the patentability of AI technology. For example, what sort of AI tools may be patented? What if the AI is merely incidental to another invention, e.g. a custom-designed AI making chemistry innovations? How should I draft my patent application and claims directed to AI technology?
Speakers
Stephen M. Hou has practiced patent prosecution for law firms in Boston and San Francisco. He has been involved in three award-winning startup companies, serving as co-founder, chief engineer, and software engineer. Stephen received his law degree from the New York University School of Law, and received four degrees in physics and electrical engineering from the Massachusetts Institute of Technology (MIT), where he was a microsystems engineer and instructor.
Dan Hussain was educated at MIT in electrical engineering, biomedical engineering, and computer science, and also studied intellectual property law at Harvard Law School, as well as theoretical geophysics at the University of Cambridge (UK). Dan has worked for NASA, Northwestern Astronomical Observatory, Siemens Corporation, and the law firm Frommer, Lawrence, and Haug, LLP. Dan is an inventor on 25+ patents in the IoT sector.
About American Patent Agency PC
American Patent Agency PC is an MIT-trained team that focuses on drafting, filing, and prosecuting US patents for tech startups. They leverage their experience from engineering, entrepreneurship, and law to create the intellectual property foundation for dozens of startups, all of which have been funded by significant investment (over $1 billion total valuation)
__
Newlab is a singular community of experts and innovators applying transformative technology to solve the world's biggest challenges.
Our Membership and Studios bring together entrepreneurs, engineers, inventors, and industry leaders to create sustainable solutions and enterprises.
We employ technologies, including robotics, A.I., and material science, to transform what matters most—health, environment, media, cities, and infrastructure.
Organizers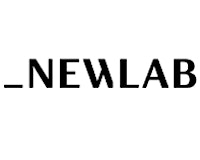 Newlab
19 Morris Ave. Brooklyn, NY 11205
(718) 488-7005
info@newlab.com
About the Organizers
Newlab applies technology to things that matter. We solve the world's biggest challenges by bringing together top entrepreneurs, engineers, inventors with leaders and experts across industries and cities. We apply transformative technologies, including robotics, artificial intelligence, and materials science, to help create solutions for pressing problems in public health, the environment, truth in media, our cities, and infrastructure.  By registering for an event, you agree to be added to Newlab's mailing list to recieve updates on future events and stories from our community.
Visited 62 times, 2 Visits today