Event Description
The Global Symposium will focus on critical aspects of the transportation system with leaders from academia, government, & industry.
The CCAT Global Symposium on Connected and Automated Vehicles and Infrastructure is an annual event featuring leaders in the transportation and mobility sector from across the globe. The 4th Annual Symposium will feature panels covering the FCC reallocation of the 5.9GHz spectrum, transportation equity, mobility-as-a-service (MaaS) and mobility-on-demand (MoD), and much more! A second track will also be offered that will provide findings from recently-completed CCAT research.
New for 2021: The 2021 Global Symposium will be returning to the two-day, two-track format while remaining entirely virtual. Expect all of the excitement of an in-person conference from the comfort of your home. A new and improved version of the Student Poster Competition will also be offered. The virtual setting will provide attendees with plenty of time to speak with budding researchers about their work. The first 195 people to register have an opportunity to receive unique, CCAT swag ahead of the event (U.S. residents only).
Our Speakers (more to be announced):
Imad Al-Qadi, The University of Illinois at Urbana-Champaign
Sue Bai, Honda R&D Americas, Inc.
Shan Bao, The University of Michigan Transportation Research Institute
Rose Bellanca, Washtenaw Community College
Debby Bezzina, The University of Michigan Transportation Research Institute
Darcy Bullock, Purdue University
Ryan Eustice, Toyota Research Institute
Rita Excell, The Australia and New Zealand Driverless Vehicle Initiative
Amy Ford, Mobility on Demand Alliance
Yonah Freemark, The Urban Institute
Konstantina "Nadia" Gkritza, Purdue University
Sabine Hammer, Institute for the Science of Complex Systems
Ramanitharan Kandiah, Central State University
Jacqueline Kuzio, Texas A&M Transportation Institute
Sridhar Lakshmanan, The University of Michigan-Dearborn
Al Lecz, Washtenaw Community College
Ken Leonard, Federal Highway Administration
Henry Liu, The University of Michigan
Lisa Loasada-Rojas, Purdue University
Bobby McCurdy, ITS America
Erin McCurry, May Mobility
Jim Misener, Qualcomm
Krishnakumar Nedunuri, Central State University
Brandon Pitts, Center on Aging and the Life Course
Robert Sparrow, Monash University
Ping Yi, Akron University
Organizers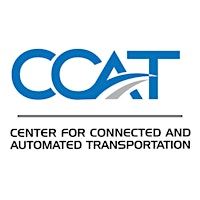 University of Michigan, Center for Connected Automated Transportation (CCAT)
About the Organizers
The University of Michigan, often simply referred to as Michigan, is a public research university in Ann Arbor, Michigan.
Visited 39 times, 2 Visits today