Event Description
Join us for the 19th annual MIT Sloan Healthcare and BioInnovations Conference (SHBC) on February 26, 2021.
UPDATE: We are happy to announce that each ticket purchased before 11:59pm on February 21, 2021 comes with a $20 GrubHub voucher that can be used for lunch on the day of the conference! This also applies retroactively to all tickets purchased prior to this announcement.
This conference will look to provide perspectives from across the healthcare landscape that shed light on how thought leaders are tackling these issues to shape the future of medicine.
As an attendee, you will enjoy hearing from 30+ speakers, panelists and keynotes from industry luminaries to serial entrepreneurs. You will also have the opportunity to see MIT's most promising start-ups compete for $20K+ in prize money, learn about cutting edge research, and form connections across the broader healthcare community.
Learn More About the Conference
Interested in start-ups? If so, join us the night before for our 6th Annual MIT Sloan Healthcare Innovation Prize Pitch Competition Finals where the most promising student-led healthcare start-ups will compete for over $20,000 in prizes.
Purchasing a conference ticket grants complimentary access to the Pitch Competition Finals. You can also register to attend the Pitch Competition Finals only with no charge.
Organizers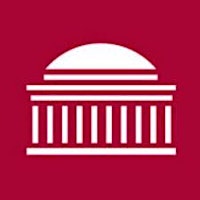 MIT Sloan Healthcare and BioInnovations Conference
About the Organizers
The Massachusetts Institute of Technology (MIT) is a private research university located in Cambridge, Massachusetts. MIT is devoted to the advancement of knowledge and education of students in areas that contribute to or prosper in an environment of science and technology.
Visited 13 times, 1 Visit today