Event Description
This week's show features Jeannie Walters, CCXP, Customer Experience Speaker, Trainer, Podcast Host, and Consultant.
Does your company have a customer centric CX mission? Customer experience is more than a customer journey map or a Net Promoter Score. It's the actions your team takes on a daily basis to use these tools to serve your larger organizational goals.
Leaders can be discouraged when they hear customer experience strategy as "let's be nice to customers."
Jeannie will share her approach to CX strategy: "Let's build the right vision, strategy and outcomes around customer experience to meet or exceed our larger company-wide goals."
During this informative Fireside Chat, we will be discussing…
What a CX Mission is and how to define it
How to work with cross-functional leadership
How to make CX a part of your everyday culture
How to get CX training on Linkedin Learning
Come for the Chat, Stay for the Networking!
Immediately following the 20 minute fireside chat, we will have two 20-minute rounds of video networking breakouts with everyone who attends. Reserve your place today to network with CX professionals. Be ready to turn your camera on for the networking breakouts.
Agenda:
1:20 – Meeting room opens for networking
1:30 – Fireside chat begins with Jeannie and Mark
1:45 – Q&A
1:48 – Program and recording ends
1:50 – Video Networking Round 1
2:15 – Video Networking Round 2
2:35 – End
The fireside chat will be recorded and sent to everyone following the program.

CX Forums Connext Live is supported by QuestionPro – Advancing Research
Sign up for a free CX trial account @ http://questionpro.com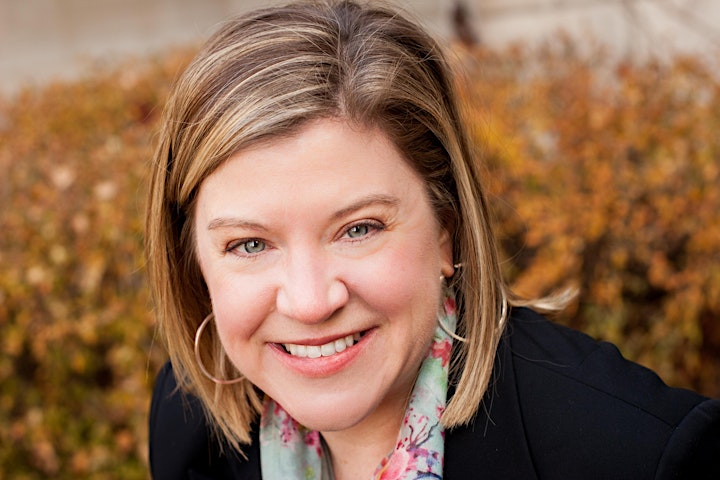 Jeannie Walters, Realtor®, Chief Experience Officer Heineck & Co. / Host Customer Experience Radio
For more than 20 years, Jeannie Walters has been dedicated to creating meaningful moments and real results.
As the Founder and Chief Experience Officer of Experience Investigators, Jeannie has helped organizations — from small businesses to Fortune 500s like Verizon and Allstate — create fewer ruined days for customers.
Jeannie is a Certified Customer Experience Professional (CCXP,) a CX Expert panel member for the Customer Experience Professionals Association, a Professional Member of the National Speakers Association, and a TEDx speaker. She also co-hosts a top-rated podcast on customer experience and customer service, Crack the Customer Code.
She's passionate about making the everyday interactions we all have as customers better and writes, speaks, studies and trains on customer experience and patient experience issues around the world. Her mission is "To Create Fewer Ruined Days for Customers."
She is a TEDx speaker, a founding member of CXPA, co-host of the top-rated Crack the Customer Code podcast, and a four-time Linkedin Learning instructor whose courses have been watched by more than 200,000 online learners.
Jeannie lives in Oak Park, Illinois with her husband Mike and their two sons. As such, her current hobbies include cheering on youth sports teams and robotics teams alike.
Ways to connect with Jeannie
Mark Michelson, CEO/Producer, CX Forums
"I connect people in the CX community to create new opportunities. I'm curious about everything. My mission in life is to help people understand each other. This mission has paved the way on an incredible journey as an entrepreneur for 36 years in the marketing research industry."
Mark is the co-founder of the Mystery Shopping Professionals Association, and founder of the Mobile Marketing Research Association. He is the principal of Threads Marketing Research and CEO of CX Forums.
"I've been fortunate to have traveled to 70 countries where I've met many interesting and talented friends. I'm very curious about everything and passionate about learning new things. Fortunately, my lifelong career as a market researcher has suited me professionally and personally since starting my first company in 1984."
"Since starting CX Talks and now CX Forums, I've furthered my mission and purpose in connecting individuals and communities. With the CX Forums events online and in-person I strive to create meaningful and memorable online programs and in-person events."
Connect with Mark on Linkedin: https://www.linkedin.com/in/michelson
Join the CX Forums group on LinkedIn: https://www.linkedin.com/groups/12058768
Join the CX Forums group on Facebook: https://www.facebook.com/groups/113351925994782
Follow CX Forums on Twitter: https://twitter.com/CxForums
Follow CX Forums on Instagram: https://www.instagram.com/cxforums
By registering for this event, you agree that we may process your personal data in accordance with our privacy policy.
Organizers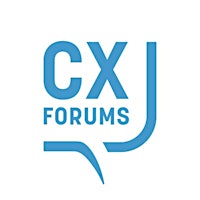 CX Forums: The Customer Experience Connection
About the Organizers
Connect, Learn, Get Inspired! CX Forums produces online and local executive summits to connect and inspire the customer experience (CX) community.Join our Linkedin Group
Visited 67 times, 1 Visit today