Event Description
Pitch-Space Live is a great way for founders to engage with investors.
Pitch-Space Live is now a hybrid event, both in-person and virtual, and a great way for founders to engage with investors. The event is open to the public and held every other month featuring presentations by an early-stage, seed-stage and growth stage company. If you are not a subscriber to the Pitch-Space.com platform but want to learn more click HERE to apply and we will reach out to you.
Companies presenting at this event will be:
Khal (Seed Stage)
Samir Tendulkar – CEO/CTO
Khal gives the user a dedicated cooking profile. It also is a cooking professional network and a cooking Social Media.
THR3FOLD (Early Stage)
Jessica Kelly – Founder & CEO
THR3EFOLD is a SaaS platform providing apparel brands with access to an ethical supply chain and training to grow their business for people, planet, and profit. Our platform accepts only ethically certified factories, empowering brands to choose the right factories, compare pricing, and manage their entire production process all in one place. Our MASTERCLASS style courses then equip production teams with the business and sustainability knowledge they need to meet their goals and grow.
GoBeep (Seed Stage)
Paul Sella Maggiora – CEO/Founder
Built from the ground up on blockchain, GoBeep's CDP helps enterprises centralize accurate customer data, preferences, habits, and transactions across point of sale, e-commerce, marketing, ERP, and CRM software.
Hypersence (Seed Stage)
Kim Lavine – Founder/CEO
Hypersence is a digital health company bringing a patent-pending, non-drug treatment to 46M desperate Alzheimer's sufferers globally. Now as easy as putting on glasses, sufferers can reduce the plaque in the brain that causes memory loss by up to 50%, in the comfort of their own homes, without a prescription, in as little as 20 minutes a day. Hypersence was recently awarded the "Chairman's Choice" award through our participation in Stanford's GIC accelerator.
Investor breakout rooms include:

New Ventures
Cofounder's Capital
First Launch Capital
Idea Fund Partners
Venture South
Charlotte Angel Fund
Crowdfund NC
Cultivation Capital
What to expect:
4:00 – 5:15 – 7 minute pitches and 5 minutes of group Q&A
5:15 – 6:00 – 45 minutes for private meetings, networking and sponsoring fund interactions
Following the pitches, we provide an opportunity for startups and investors to connect in breakout rooms, and for all startups on the platform to engage with sponsor investment funds.
Organizers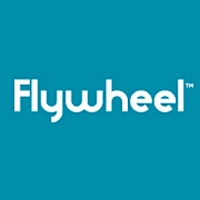 About the Organizers
Located in the heart of downtown Winston-Salem, Flywheel is more than a coworking space, it is the headquarters of a thriving, buzzing and electrified ecosystem of entrepreneurship and innovation. With a mentorship network that includes founders with successful exits, venture capitalists, marketing experts, business development specialists, micropreneurs, freelancers, consultants, and financial analysts; and unrivaled programming to educate and engage startups, entrepreneurs, freelancers and creative professionals, Flywheel is the hub of Winston's growing startup community. An official partner of Google for Entrepreneurs®, Flywheel is host to Startup Grind Triad: a monthly series with accomplished speakers from all areas of entrepreneurship.
Visited 7 times, 1 Visit today