Event Description
NATIONAL DIGITAL ADOPTION CAMPAIGN is all about a virtual Digital Skills Training which will have participants nationwide.
Further to the recent launch of the National Digital Economy Policy by the Federal Government under the Ministry of Communication and Digital Economy. Empower Africa Project is thereby partnering with the Ministry of Communication and Digital Economy to implement the 2nd pillar of the policy and strategy which is Digital Literacy and Skills. And hereby inviting you to be part of this *5 Days Digital Skills Training*, which comes up from Monday 12th to Friday 16th April, 2021.
The slow rate of adoption for now is as a result of illiteracy and lack of adequate digital education especially at the grassroots. Because people are not knowledgeable about the usage and the benefits of digital technology and the new innovations, they therefore are not quick to embrace, adopt and utilise them. And this largely affects the results we are getting in the digital technology sector for now.
The idea of the NATIONAL DIGITAL ADOPTION CAMPAIGN is about holding a VIRTUAL Digital Skills Training which will have participants across all the 774 Local Government Area of Nigeria and the LCDAs.
WHY DO WE NEED NATIONAL DIGITAL ADOPTION CAMPAIGN?
1. All over the world, the reach of digital technology is growing at an extraordinary rate. Technically, Data and Digital Technology have become the primary global communication and information platform. And for us as a nation not to be left behind therefore, we must embark on vivid nationwide digital literacy.
2. In September 2015, the General Assembly adopted the 2030 Agenda for Sustainable Development that includes 17 Sustainable Development Goals (SDGs). Building on the principle of "leaving no one behind", the new Agenda emphasizes a holistic approach to achieving sustainable development for all. For us as a nation to play our part in the SDGs, we need to embark on digital literacy with more priority on the grassroots and the people with disabilities.
3. Digital literacy will foster creativity and critically thinking among youths. It will help Nigerian youth at any place creatively solve problems, and express their ideas in compelling ways. With these skills, students succeed both in school and in their careers.
4. To ensure positive economic growth and development that benefits all citizens in this digital age, our country Nigeria must make big strides in digital literacy, and this not just in Lagos, Abuja, Port Harcourt but nationwide.
5. Quoting the introduction statement of the second Pillar of the National Digital Economy Policy and Strategy (2020-2030) by the Federal Ministry of Communication and Digital Economy, which is Digital Literacy and Skills, "A digital economy can only be as vibrant as the level of digital literacy of its citizens." For us to have compensative results and profits to all the efforts of the Federal Government and Stakeholders in Digital space, we must all encourage, participate and sponsor digital literacy.
FEATURES:
~UNDERSTANDING DIGITAL MAJORITY
~LEARNING COMMON APPS OPERATIONS
~MAKING THE MOST OF YOUR MOBILE PHONES
~COMMON CYBER SECURITY MEASURES
~SOCIAL MEDIA PLATFORMS ENHANCEMENT
~GROW WITH GOOGLE TRAINING FOR MSMEs
~BOOST WITH FACEBOOK TRAINING FOR MSMEs
~INTERNET BUSINESSES TRAINING SESSIONS
~DOING BUSINESSES ONLINE (D EXPERIENCE)
~LINKEDIN TRAINING
~INTERNET OPPORTUNITIES
~ICT INNOVATION & ENTREPRENEURSHIP
~AND MANY MORE
Our Partners
1. IBM Nigeria
2. Google – MindtheGapNg
3. Facebook – IGHubAfrica
Program Platforms
Zoom, Facebook, Youtube & Telegram (Q&A)
HOW TO ATTEND?
1. Download Telegram App on Google Play Store.
2. Sign Up to Telegram.
3. Search for NDAC Registration Page or @ndac2021.
4. Further updates will be communicated via the Telegram page.
Organizers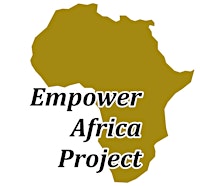 About the Organizers
OUR VISION in EMPOWER AFRICA PROJECT is to build a poverty free Africa by raising 1 Million Digital Entrepreneurs in each country of Africa starting from Nigeria. We do this through Digital Skills Training and Entrepreneurship Training along with National Digital Adopting Campaign.
Visited 72 times, 2 Visits today