Event Description
The 2021 MIT Sustainability Summit team is proud to present…
For Good Measure: Exploring the Metrics and Standards Behind Sustainability
This year's theme "For Good Measure" promises to explore the lingering questions and tremendous need for measuring impact on both people and the planet. The subject has become increasingly urgent as we overshoot several ecological boundaries, all while failing to provide basic needs for civilians worldwide. There is pressure on companies and governments to make substantial positive change, but what does this mean? How do we define sustainability and measure our progress toward or away from that ideal?
Attendees will leave with a better understanding of what criteria they should consider when evaluating impact for environmental, social, and economic sustainability. Join us on April 16th to be a part of these important discussions!
The MIT Sustainability Summit is an annual student-led event. Now in its 13th year, the Summit features discussions with academia, industry leaders, policy makers, and expert practitioners. The day's unique focus and depth of content has led to the Summit's growing prominence and attendance.
For more information, please visit our website:
http://sustainabilitysummit.mit.edu
*If the price of admission presents a financial hardship, please contact the Summit organizers and we will evaluate on a case-by-case basis.
Organizers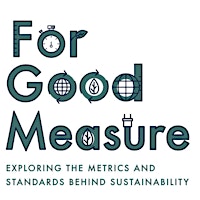 MIT Sustainability Summit
sustainabilitysummit@mit.edu
About the Organizers
The MIT Sustainability Summit is an annual event that has grown to include hundreds of attendees ranging from professionals, academics and students. Past Summits have featured discussions with thought leaders and expert practitioners like Jeremy Grantham (GMO), Jim Hanna (Starbucks), Mindy Lubber (Ceres), Nancy Gillis (GSA), Jeffrey Hollender (Seventh Generation), Scot Horst (USGBC), James Balog (Chasing Ice), Rick Ridgeway (VP Patagonia) and many more.As one of the world's preeminent research universities, MIT and its five schools—science, engineering, architecture and planning, humanities and social science, and management—are in a unique position to bring business and societal leaders together with academic researchers and students to address challenges in sustainability.
Visited 19 times, 1 Visit today