Event Description
US Manufacturing, the Chemical Industry, and You
The Joseph Priestley Society welcomes economist Robert Fry, who will present his outlook for the global economy, with an emphasis on the U.S. manufacturing and the chemical industry in particular.
Among the topics covered will be GDP, employment, industrial production, vehicle sales, housing starts, inflation, and interest rates. He'll discuss the 2020 recession, the speed and timing of the recovery, and the long-term implications of the COVID-19 pandemic and the policy response to it.
This event is coproduced by the American Chemical Society as part of its ACS Webinars series.
About the Speaker
Robert Fry is the chief economist of Robert Fry Economics LLC, where he analyzes and forecasts the global economy to guide business decision makers. He publishes a monthly newsletter, Current Economic Conditions, and speaks on the economic outlook to corporate leadership teams, at customer events, and at trade association meetings.
Before retiring from DuPont in June 2015 Fry was the company's senior economist, and he and his colleague, Bob Shrouds, were named among the top economic forecasters by Bloomberg, USA Today, and the Wall Street Journal. In 2005 they won the prestigious Lawrence R. Klein Award for Blue Chip Forecasting Accuracy, making the DuPont Economist's Office the first three-time winner of the award.
Fry is a fellow of the National Association for Business Economics and a member of the Consensus Economics, Wall Street Journal, and CNBC survey panels. In 2018 he ranked in the top five among the more than 60 forecasters in the Wall Street Journal survey.
Fry received his bachelor's degree in economics from Ohio University and his master's degree and PhD in economics from Harvard University.
About the Series
The Joseph Priestley Society (JPS) promotes a deeper understanding of science, technology, and industry, with an emphasis on innovation and entrepreneurship. Speakers are leaders from a wide variety of large and small chemical companies and the financial, consulting, and academic communities.
For more information about this event, please contact jps@sciencehistory.org.
Photo: "General Electric Company Chemical Department Ten Note." Pittsfield, Massachusetts: General Electric Company, circa 1950. Robert J. Bauman collection. Science History Institute.
Organizers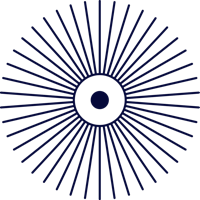 Science History Institute
About the Organizers
The Science History Institute collects and shares the stories of innovators and of scientific discoveries that shape our lives.
Visited 58 times, 1 Visit today