Event Description
How to do Secure Data Labeling for Machine Learning
About the webinar
Data annotations or more commonly called data labeling is an integral part of AI and Machine Learning.
One of the biggest concerns that organizations have while doing AI and ML is about handling data.
Many organizations have concerns about data security and privacy of the training data, especially highly regulated industries like Healthcare, Banking, Government, etc. where data privacy and security are paramount.
What you will learn
Risks associated with data annotations and how to manage data privacy and data protection
How to handle deployments and infrastructure to manage data security
How to manage collaborative contributors for secure data labeling to balance scale, security, cost and quality in data labeling
Live demo of a secure data labeling platform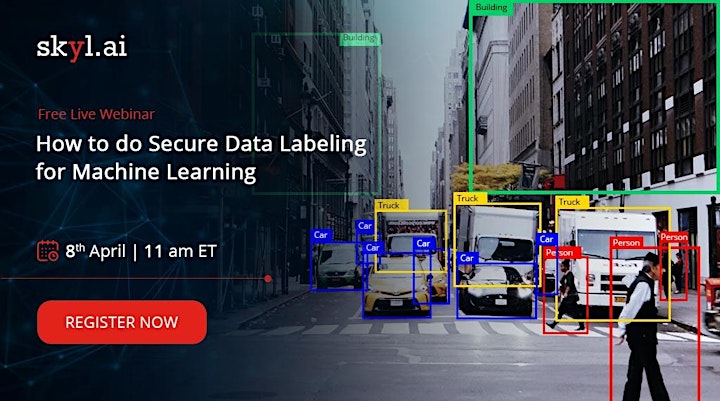 Organizers

About the Organizers
Machine Learning Automation For Unstructured Data Build & deploy ML models faster No specialized skills required Easy-to-use & scalable SaaS platform
Visited 9 times, 1 Visit today