Event Description
Hear graduates from our latest Early Risers Academy tech cohort pitch their companies!
Early Risers Academy is a free, 10-week, pre-accelerator program designed to take participants from business idea to business launch.
On Friday, April 16, graduates from our winter 2021 tech cohort will pitch for a $1K prize!
You'll meet:
• Yuxing Wang, founder of an as-yet-unnamed company developing next-generation solid state batteries for electric vehicles, aerospace and other applications;
• Blair Jackson, founder of Orison Corporation, commercializing a product line of light, portable electric vehicles;
• George Xiao, founder of Microcvd Corporation, developing a new process to 3D print metallic materials;
• Matthew Weltman, founder of LightHouse Avionics, developing an integrated network of UAV command and control systems for commercial use;
• Erich Zahn, founder of an as-yet-unnamed company developing a robotic chef that can mass produce meals;
• Michael Doran, founder of Innovative Laboratory Solutions, providing safe and efficient disposal of laboratory test tubes;
• Richard Lonado, founder of Defense & Energy Systems, LLC, developing a process for integrated sensors into printed molds;
• David Maurer, founder of Green Zero Energy, developing a mobile auxiliary power station to generate green energy.
Early Risers Academy is designed for aspiring founders in any industry. We're particularly excited to work with more women and minority founders.
Participants complete Kauffman FastTrac coursework from the nationally-renowned Kauffman Foundation, receive pitch coaching and hands-on mentoring, weekly discussions with successful entrepreneurs and experts, & access to Dayton's entrepreneurial ecosystem.
These workshops can also be valuable for founders early in their small business journey, or who jumped right into their business without formally developing the plans behind it and are now discovering they need some of that paperwork in place to grow.
Learn more & apply for an upcoming Early Risers Academy cohort here.
Organizers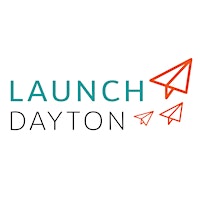 About the Organizers
Launch Dayton is a collaborative effort to connect entrepreneurs to peers, resources, and supporters, and to tell the stories of our region's thriving startup community.   We believe everyone, regardless of their background, should have the opportunity to determine their own economic prosperity.   We're building this community by designing an easily accessible environment, high-caliber programming, and a connected network of champions, mentors and resource providers, enabling all entrepreneurs to succeed in their entrepreneurial pursuits.   Be sure to check out our signature events:    Early Risers: A monthly pitch event connecting three local startups to customers, resources, and investors.    Pints & Preneurs: A monthly networking happy hour connecting the entepreneurs, intrapreneurs, and futurepreneurs with entrepreneurial peers, fellow local biz lovers, and new friends and neighbors working to build a vibrant economic community across the Dayton region.
Visited 2 times, 1 Visit today