Event Description
Join this expert panel to gain insights into the best CSR practices from some of the most innovative organizations.
How are businesses answering the call of today's social and environmental challenges?
What are for-profit organizations doing to be corporate citizens in times of crisis like the Coronavirus/COVID-19 outbreak and civil rights movement? How is the CSR rule book fundamentally changing as we face new societal challenges?
For many years, CSR funds and initiatives were small or underutilized. Now, not only is CSR emerging as a leading field within social impact work, but the movement of purpose-driven businesses has grown far past singular departments.
In this on-going series, we take a look at the roots of this trend and the organizations driving it.
In the April conversation, we'll look at organizations that have social responsibility embedded at their core: B Corps. If you are already familiar with B Corps, awesome – join us to hear from leaders in the field about how they got to where they are now. If you are not familiar with B Corps, join us to hear about how this certification has the potential to transform business as a whole.
Join us in this interactive online panel to hear about the latest social impact insights, trends, and best practices from leaders in corporate social responsibility, B Corps, and sustainable brands. Hear how business can be leveraged as a force for good now – and in the future.
This event is for CSR, sustainability, and social impact professionals as well as job seekers and those looking to learn more about the corporate social responsibility field.
All Be Social Change panels include a short networking opportunity at the beginning of the event in order to strengthen the inspiration, connections, and collaborations among people who are leading change.
*Be Social Change Members access all our events for free! Become a member for $5 / month or $49 / year.
Panelists:

Event Schedule:
5:55 pm – Sign on to the event and introduce yourself in the chat
6:00 pm – Introduction to the panel
6:15 pm – Facilitated networking activity to meet fellow attendees
6:25 pm – Panel conversation begins
7:05 pm – Q & A
7:30 pm – Event concludes
Refunds can be issued in full up to 48 hours prior to the start of the event by contacting Be Social Change at support@besocialchange.com.
Organizers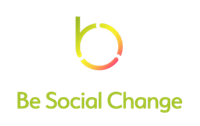 About the Organizers
A membership community dedicated to helping people build lives and careers of social impact. Learn more at https://t.co/tAH3Wta7Ez
Visited 116 times, 1 Visit today