Event Description
COBRA Premium Subsidies: What Employers Need to Know
The American Rescue Plan Act was signed into law on March 11. It includes a substantial, temporary government subsidy equal to 100% of COBRA premiums for eligible individuals from April through September 2021.
Join CBIA's Diane Mokriski, and Robinson+Cole partner Virginia McGarrity and firm associate Alisha Sullivan for this essential webinar on new responsibilities for employers who administer or sponsor COBRA plans.
We'll cover the many nuances and technical requirements tied to this mandate that will require immediate attention from employers.
Learn about your responsibilities and get your questions answered.
Organizers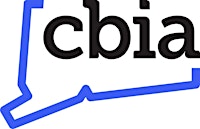 About the Organizers
The Connecticut Business & Industry Association (CBIA) is fighting to make Connecticut a top state for business, jobs, opportunities and economic growth.
Visited 5 times, 1 Visit today