Event Description
XR technology is transforming every industry, introducing better ways to train employees, deliver new customer experiences and much more…
Have you heard of extended reality? If not, it's only a matter of time.
Extended reality, or XR, is an umbrella term for VR (virtual reality), AR (augmented reality), and MR (mixed reality). XR technology is transforming every industry, introducing better ways to train employees, deliver new customer experiences, create stronger virtual work environments and improve workforce performance.
Much like blockchain and AI, XR will change our everyday experiences at work and at play. To be at the forefront, you need to understand how to innovate in your organization and prove the tremendous ROI that XR can bring.
Join Jeremy Dalton, author of RealityCheckXR and Elena Chopyak leader at International Rescue Committee to explore the XR landscape. In conversation with XR Terra CEO Hakan Satiroglu and instructor Patrick Dunfey, we'll delve into the following questions:
How can AR x VR help me innovate within my organization?
How have other companies proven the ROI of XR?
What risks and considerations should I weigh when introducing XR?
This free one-hour webinar will introduce the fundamentals of XR and help you start thinking about how to harness this technology in your own workplace.
Organizers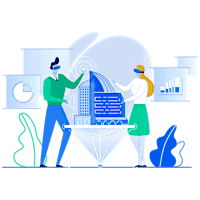 About the Organizers
XR Terra is the industry's first outcome- focused XR training program. Designed for experienced developers, designers and XR enthusiasts without a technical background. Our intensive XR bootcamps get you job-ready for a career in AR VR development and AR VR design. We also offer shorter AR VR courses and workshops that help you familiarize yourself with basics or deep dive into a specific topic.
Visited 6 times, 1 Visit today