Event Description
Join us to explore and celebrate the unique contributions of black women in America today.
Hosted by American Political Strategist Donna Brazile, this program will celebrate black women's leadership across politics, entertainment, and media.
If you are able, please consider making a donation to support All In Together's Community Leadership Program and other initiatives.
Agenda and Featured Speakers
A New Day in Hollywood: Andra Day on Art and Activism
Andra Day, Golden Globe Winner and Oscar Nominee for The United States vs. Billie Holiday
Black Women Journalists Lead
Jemele Hill, Contributing Writer, The Atlantic and co-host, Cari & Jemele (Won't) Stick to Sports
God-is Rivera, Global Director, Culture & Community, Twitter
Action, Motivation, and Power: Black Women in the Highest Political Offices
Artists as Activists
Black Women Leading Criminal Justice Reform
Why We're All In: Racial and Gender Equity for a New Era
Organizers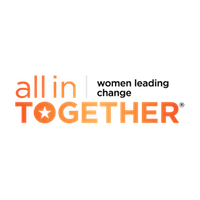 About the Organizers
All In Together delivers action-oriented, bipartisan civic education to equip voting-age American women to realize their full potential to shape our nation.
Visited 54 times, 1 Visit today