Event Description
A virtual showcase of startup technology from the NYC tech ecosystem!
Join us for the next NY Tech Meetup on Tuesday, April 13th at 5:30 pm.
We have a great program ready for you featuring companies that are connecting communities and teams in a remote world!
Plus, we will be using the Airmeet platform (https://www.airmeet.com) to provide a great networking environment for everyone to connect! Come early to network, enjoy the program, then stay for some more networking. We look forward to seeing you there!
Airmeet link: https://www.airmeet.com/e/9e56fc20-8382-11eb-86eb-b798d27772c4
Agenda:
5:30 PM – Networking (on Airmeet)
6:00 PM – Program Begins
7:00 PM – Program Ends/ More Networking (on Airmeet)
Hosted by:
Andy Saldaña, Executive Director, NY Tech Alliance
Demos by:
The Labz: A drag and drop suite of tools that allows users to form curated conversations and experiences around content and products.
@thelabz_tech
Demoer: Farah Allen, Founder & CEO
HioHovr: A simple plug-in that brings your website to life by connecting your site viewers to real-time gatherings.
https://hiosocial.com/hovr.html
Demoer: Jason Craparo, Founder & CEO
Orbiit.ai: A virtual networking platform that helps community managers curate knowledge-sharing conversations between members while saving valuable time with a solution that runs itself.
@orbitt_ai
Demoer: Addison Bolin, Head of Business Development
SimpleQuickQuestion: A live one-on-one video conferencing platform with a 60-second time limit.
https://superquickquestion.com/
Demoer: Dave Benson, Founder
For full event description, visit – http://nytech.info/NYTM_04_2021
***************************************
Organizers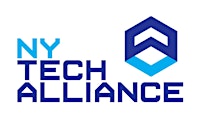 NY Tech Alliance
New York, NY
andy@nytech.org
About the Organizers
The NY Tech Alliance is a not-for-profit industry association and community organization that was recently formed by the merger of the NY Tech Meetup and the New York Technology Council.  Its mission is to represent, inspire, support and help lead the New York technology community and ecosystem to create a better future for all.   NY Tech Alliance currently has over 60,000 members.
Visited 20 times, 1 Visit today