Event Description
Bringing together organizations from across Northeast Ohio to celebrate dynamic culture in the workplace!
Today's workforce is more dynamic than ever, so it demands a more innovative approach to build a strong corporate culture. Join Smart Business and Alliance Solutions Group for the 2021 Smart Culture Conference, which will recognize organizations that have developed a culture that bolsters productivity, enhances job satisfaction and creates a competitive advantage in the marketplace.
This conference will also feature the 2021 Smart Culture Awards for organizations that have demonstrated cutting-edge practices in sustaining a Smart Culture as well as presentations from experts who are leading the way. We'll delve into this increasingly important issue to explore how culture can become your organization's greatest asset in driving performance and ultimately impacting its bottom line.
For more event details visit www.sbnonline.com/events/smartculture/
Organizers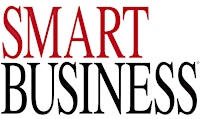 About the Organizers
Founded in 1989, Smart Business Network built the largest chain of local business magazines in the country. Our staff has interviewed thousands of CEOs – from billionaire investors like Mark Cuban to iconic leaders like Jack Welch. You can find these stories at www.SBNonline.com. SBN also produces dozens of local B2B events and provides content marketing services to regional, national and global brands, including Avery Dennison, Huntington, Medline and RPM International.
Visited 14 times, 1 Visit today