Event Description
The goal of this event is to inspire the next generation of leaders in AI to take action on our most urgent global issues.
The UofT AI Conference will be composed of talks from world-renowned experts (featuring a keynote by Professor Emeritus Geoffrey Hinton) with significant research accomplishments, entrepreneurship success and even appearances from the Netflix Special The Social Dilemma. The conference will be held virtually in a simulated environment that allows for vivid interactions between speakers and attendees (watch this short video). A preliminary list of our main talks is below, the finalized schedule will be sent out after the purchase of the tickets.
Friday, Jan 15:
14:00–15:00: Geoffrey Hinton
15:00–15:30: Sara Hooker –* 15:00–15:30: Ben-Zion
15:30–16:00: Sara Hooker –* 15:30–16:00: "`Ken Ho
16:00–16:30: Vivienne Ming –* 16:00–16:30: autodriveUToronto
16:30–17:00: Vivienne Ming –* 16:30–17:00: Alan Aspuru Guzik
17:00–18:00: Max Tegmark
18:00–19:00: Anna Lembke –* 18:00–19:00: Patricia Thaine
19:00–20:00: Panel: Topics in AI x Health
Saturday, Jan 16:
10:00–11:00: Priya Dontin
11:00–12:00: Trent Grey-Donald (IBM)
12:00–13:00: David Rolnick
13:00–14:00: Panel: AI to fight climate change
14:00–15:00: Sasha Luccioni –* 14:00–14:30: Brent Barron
–*: simultaneous events
We encourage you to read the full description of our speakers on our Facebook Page.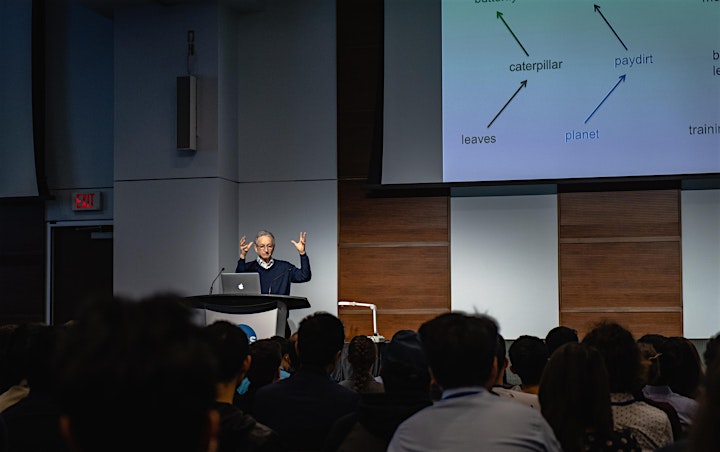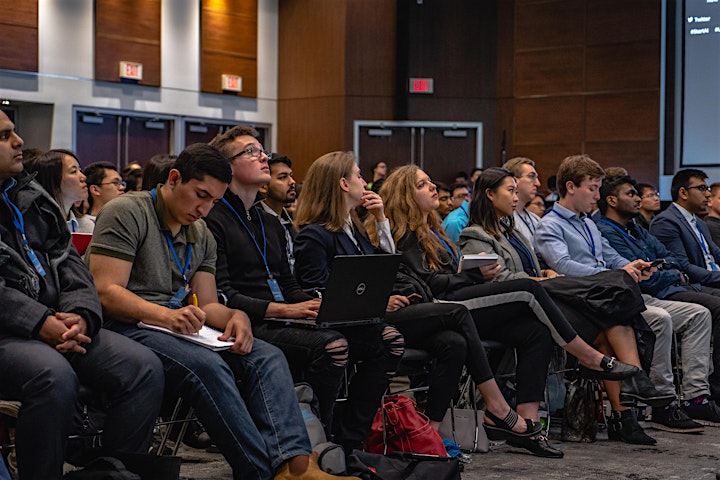 SUMMARY
From climate change to political polarization, global pandemics to mental illness, we live in a world characterized by a web of urgent crises. The time to meet the challenges of the future is now.
Is artificial intelligence our way to utopia? Or is machine learning tearing us apart?
The University of Toronto AI conference will be a two day event, attempting to answer these questions. A multidisciplinary gathering of the brightest minds from across the world with the goal of inspiring the next generation of thinkers, this is not an event to miss.
The conference will be taking place on the 15th and 16th of January 2021 and we are expecting over 2000 students, researchers, and industry leaders.
CONFERENCE THEME
The conference will focus on the application of machine learning for tackling global issues such as climate change, as well as the future of AI research and industry.
Our annual research competition, ProjectX, is also focused on Climate Change this year. Winners from the ProjectX competition (https://www.projectx2020.com) will be invited to present their work.
To ensure the safety of our attendees and speakers as well as the accessibility of our event, we have decided to host the conference virtually in 2021.
We understand that this may be disappointing to some, as it certainly is for us. However, we plan to meet the challenge of hosting an event virtually, while maintaining our standard for excellence head-on. Here is our plan:
We are tentatively moving forward with the simulated reality platform, VirBELA for boothing and networking focused programming.
All talks will be prerecorded and, when possible, include a live Q&A after streaming.
Panels will be streamed live and will be recorded for attendees to access after our event concludes.
SPEAKERS (weekly reveals: Facebook Event for updates)
The list below is partial. This year's full preliminary speaker list will be released in November 2020.
At our past events, we have had: Professor Emeritus and ACM Turing Award Winner Geoffrey Hinton, Co-Founder of Vector Institute and Co-Founder and Managing Partner at Radical Ventures Jordan Jacobs, Chief Data Scientist at CIBC Andrew Brown, Jimoh Ovbiagele ROSS Intelligence, and Elissa Strome, Research and Executive Director of Pan-Canadian AI Strategy at CIFAR.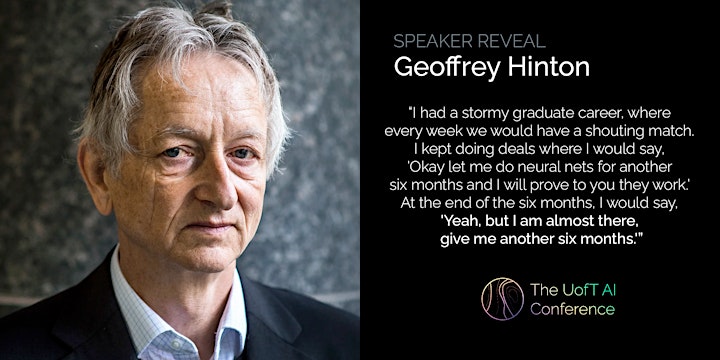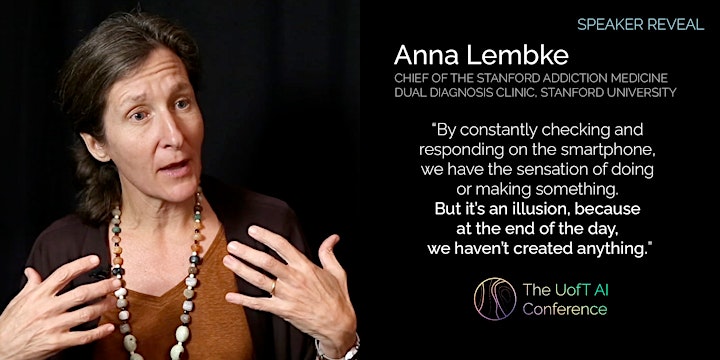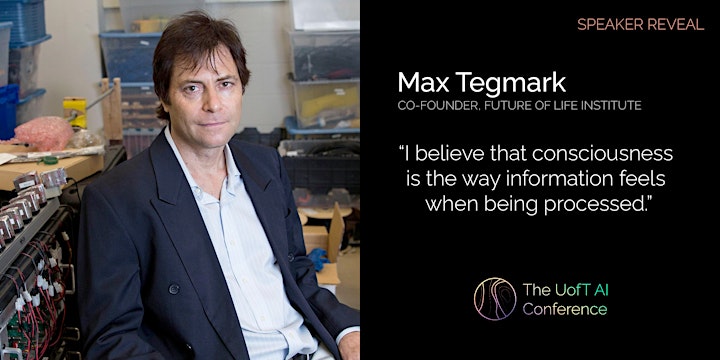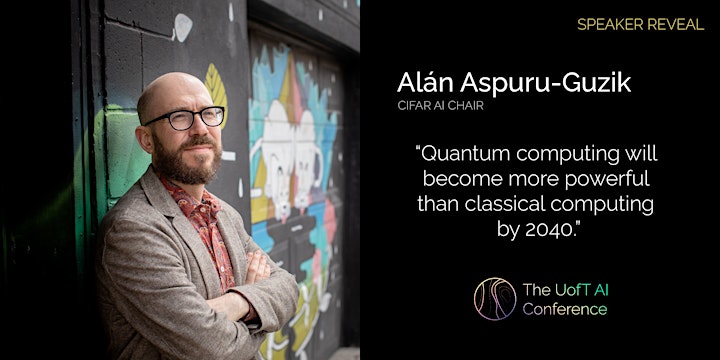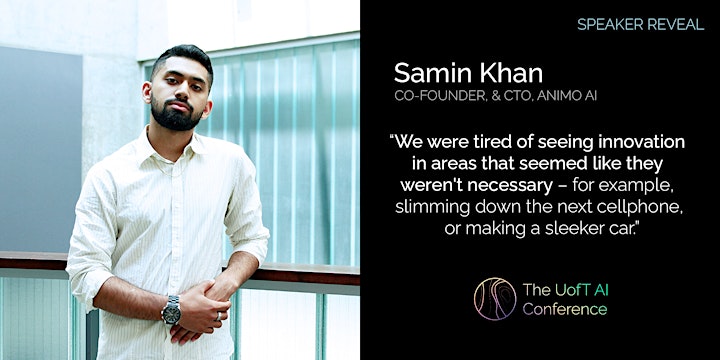 PARTNERS
Our events and initiatives are made possible by our incredible group of partners: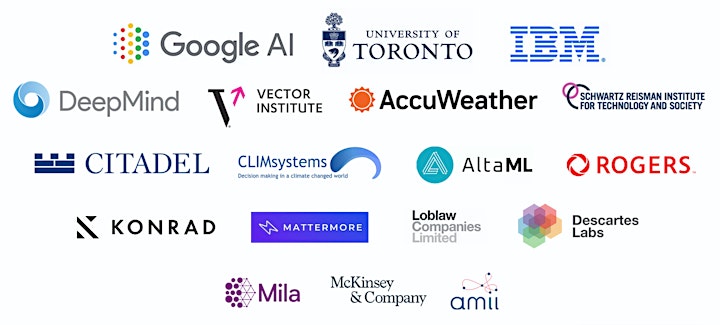 Organizers
University of Toronto Artificial Intelligence
About the Organizers
UofT AI is the student group at the University of Toronto focused on kick-starting students' careers in artificial intelligence.
Visited 59 times, 2 Visits today