Event Description
Microdose & The Conscious Fund present The Mushroom Conference: A Molecular Masterclass from Nov 20-22, 2020.
The mushroom has evolved. Building on millennia of psychoactive, functional and nutritional use, the new breed of mushroom company, the latest research and the most radical ideas are heralding a new age.
We'll look in detail at these amazing developments, deep dive into the science and present the leading ventures in the medicinal and functional mushroom space.
TICKET PURCHASE INCLUDES LIFETIME ACCESS TO RECORDINGS
CONFERENCE TIMES & FORMAT
Panels and keynotes will run for 45 minutes, with a 15 minute Q&A session afterwards. The conference will begin at 17:00 (GMT) / 12:00(EST) / 09:00 (PST) each day. You will be sent login and platform details with your ticket.
The whole conference will be recorded and will be available to all ticket holders to enable attendees to make the most of the experience.

Gold Sponsors

MagicMed Industries intends to partner with pharmaceutical and other companies to develop psychedelic-derived medicinal and licit consumer goods products. MagicMed's molecular derivatives library, the Psybrary™ is anticipated to be an essential building block from which industry can develop new patented products. The initial focus of the Psybrary™ is on psilocybin, and is expected to be opportunistically expanded to other psychedelics like MDMA, ketamine, ibogaine, mescaline, and ayahuasca.
Silver Sponsors

Wake Network is a vertically integrated fungi medicine company focused on addressing the most critical mental health challenges facing the world today and tomorrow. The Wake Network's industry leading cultivation and approach to novel clinical research with fungus based substances is all backed by their compliance focused virtual wellness platform.
The Wake Network is a decentralized international fungus company with operating facilities in Canada, Jamaica and the USA. The Wake Network recognizes that employees are at the core of its success and takes pride in a corporate culture that emphasizes inclusiveness, collaboration, and diversity.
Our employees come from a wide range of backgrounds, each bringing their own unique skills and talents to the table, working together to continue our growth.
Bronze Sponsors

ACS Pharmacology & Translational Science is a peer-reviewed journal from the American Chemical Society and ACS Publications. Its editorial team is preparing to publish a special issue on psychedelics for treating mental illness in early 2021 under the supervision of guest editor, Assistant Professor David Olson of the University of California, Davis, Department of Chemistry and Department of Biochemistry & Molecular Medicine.
ACS Pharmacology & Translational Science publishes high-quality, innovative research across the broad spectrum of biological sciences—from basic and molecular sciences to translational preclinical studies. Its editors also consider clinical studies that address novel mechanisms of action and methodological papers that provide innovation and advance translation.
ACS Pharmacology & Translational Science has no charges or fees to submit a manuscript or to publish an article under the traditional subscription model (non-open-access). That means no author charges, page charges, processing charges, or color charges. It is a hybrid journal that allows authors to choose to publish their article open access. There is an article publication charge (APC) to publish an article open access.
Editor-in-Chief Craig W. Lindsley invites you to submit your next manuscript to ACS Pharmacology & Translational Science.
Learn more about the journal's scope and how to submit a manuscript.
Social Sponsors
Empyrean is a science-driven company focused on developing and marketing advanced evidence-based orthomolecular products including Myco Botanicals and Entheogens. Empyrean supports its customers' quest with products that harness the medicinal value of natural full-spectrum extracts, the benefits of microdosing select ingredients, and the synergy created by blending them.

Please note that to encourage more diversity in our speaker lineups, priority and preference will be given to female and BIPOC speaker applicants.
If you would like to speak please apply here.
Dr. Joseph Tucker
Dr. Joseph Tucker is a seasoned executive who has built several publicly traded biotechnology companies. He has worked closely with the MagicMed Science team since 2013. As CEO of MagicMed Industries, Dr. Tucker focuses on partnership development, capital raising and the pursuit of a successful exit strategy.
Kelan Thomas, PharmD, MS
Associate Professor of Clinical Sciences | Touro University California
Kelan Thomas, PharmD, MS, is an associate professor and board-certified psychiatric pharmacist with outpatient behavioral health practice sites in San Francisco and Oakland. He completed undergraduate chemistry/pharmacology at Duke University, a PharmD at UC San Francisco, and a Clinical Research MS at University of Michigan. He has completed clinical pharmacy residencies at University of Michigan and University of Southern California. His research is related to psychopharmacology, adverse drug reactions and pharmacogenomics with the goal of optimizing mental health pharmacotherapy for psychiatric clients. More recently he completed the California Institute of Integral Studies (CIIS) Certificate in Psychedelic-Assisted Therapies and Research training program and started collaborating on psilocybin & MDMA clinical trials at UC San Francisco.
Marshall Tyler
Marshall is a scientist with a deep interest in psychoactive molecules. He spent his academic career exploring the intersection of chemistry and biology in an attempt to unravel the molecular basis of neuropsychiatric disorders. His passion lies in guiding research to arrive at a deeper understanding of consciousness with the ultimate goal of enhancing wellbeing. He currently conducts research on psychoactive mushrooms at Field Trip Psychedelic's lab in Jamaica.
Dr. Jillian Hagel
Dr. Jillian Hagel received her PhD in the field of natural products biochemistry in 2010. She acts as COO for MagicMed Industries, leading its Science team's laser focus on delivering partner milestones, general operations including science platform coordination, and patent filings. Dr. Hagel has previously held COO and Vice President roles in the biotechnology industry.
Marvin Hausman MD
Chief Medical Officer | Pilz Bioscience Corp
Dr. Marvin Hausman received his Medical Doctor Degree from New York University School of Medicine. He is an Immunologist and Board Certified Urological Surgeon. Dr. Hausman has over 30 years of drug research and development experience with various pharmaceutical companies including Bristol-Myers International, Mead-Johnson Pharmaceutical Co., E.R. Squibb and Medco Research. An accomplished executive with domestic and international experience who is also on the Alumni Board of Governors of NYU Grossman School of Medicine.
Dr. Hyder A. Khoja
Founder and CSO | Transcendent Therapeutics, Inc,
Dr. Khoja is a stellar and accomplished Global Life Science Executive who brings sagacious and vibrant entrepreneurship within the high-tech scientific sector. He is a trusted and recognized global leader in Psychedelics, Salubrious & Sanative Drug Development. He possesses comprehensive knowledge of life sciences focusing on Mental Health within Pharma, Nutraceutical and Psychedelic industries on a broader vision to drug discovery for Remedial therapeutics. His expertise lies in translating ideas into action, including innovation, commercialization, and knowledge mobilization.
Daniel Shankin
Daniel Shankin (AKA Sitaram Das) is the founder of Mt. Tam Psychedelic Integration, which supports individuals who are exploring their consciousness for spiritual growth and transformational healing. A yoga and meditation teacher for over 20 years, Daniel has dedicated his life to the cultivation of clarity, resilience, and heart. He uses tools from a wide variety of traditions to help his clients to develop powerful personal practices for psychedelic preparation and integration.
Tonya Papanikolov
Founder and CEO | Rainbo
Tonya Papanikolov (B.Sc, CNP) is a Holistic Nutritionist, educator, yogi and the Founder and CEO of Rainbo. Rainbo is a sustainable medicinal mushroom company offering supplements and functional foods. The company is rooted in Tonya's passion and vision for healing people and the planet with fungi. Years ago, Tonya began using medicinal mushrooms to heal a health condition and experienced the mind, body, spirit elevating properties of fungi which lead her to study mycology, mycotherapy and mycoremediation. Through her education, client practice and personal experience, Tonya was inspired to start cultivating locally in Canada and build a sustainable brand.
Mark McCoy
Serial entrepreneur with multiple patents in drug delivery, medical IT and agtech. Award winning functional beverage formulator and expert in whole food and orthomolecular formulations. Founder of 831 Cannabis Collective, MountainCraft Cannabis and co-founder of Empyrean Myco-Botanicals. Over two decades of self-use and assisting medical collective members with in-field functional bio-hacking using psilocybin, cannabis, traditional herbal medicine systems (TCM and ayurvedic) and amino acid therapies in synergy to enhance physical and mental performance, address common maladies and overcome alcohol, nicotine and opioid substance addictions.
Dr. Peter Facchini
Dr. Peter Facchini is the Chief Scientific Officer of MagicMed Industries, Inc. He has been Professor of Plant Biochemistry in the Department of Biological Sciences at the University of Calgary for 25 years. He held the Canada Research Chair in Plant Metabolic Processes Biotechnology and is currently a Parex Resources Innovation Fellow in the Faculty of Science. He was a founder and the Chief Scientific Officer of Epimeron Inc., a University of Calgary startup acquired in the creation of Willow Biosciences Inc. (WLLW.TO), for which he served as Chief Scientific Officer until April 2020. He has published more than 160 scientific papers and filed more than 30 patents, and is regarded as an international leader in the biochemistry and biotechnology of natural product metabolism.
Dustin Robinson
Licensed attorney, CPA, and realtor, Founder | Mr. Psychedelic Law
Licensed attorney, CPA, and realtor. Founded Mr. Cannabis Law – a full service law firm exclusively focuses on the cannabis and psychedelic space. Co-founder Mr. Psychedelic Law – a non-profit with a mission to use medical and spiritual research to drive legal reform of psilocybin mushrooms. Co-founded Mind Army – a non-profit focused on federal descheduling of psychedelics.
Susan Chapelle
Co-CEO | Havn Life
Susan Chapelle eMBA, is an inventive leader with a highly successful career building businesses, leading as a two-term elected politician, and influencing changes that improve organizations and emergent industries. She is a published researcher in the field of wound healing and pain mechanisms. Susan is excited to open minds and bring access to human performance through her work as the Co-CEO of Havn Life Sciences.
Kevin Matthews
Chairman and Executive Director; President | Society for Psychedelic Outreach, Reform, and Education (SPORE); Denver Psilocybin Mushroom Policy Review Panel
Kevin led the campaign that successfully decriminalized psilocybin mushrooms in Denver, CO in May 2019. He currently serves as the Chairperson and Executive Director of the Society for Psychedelic Outreach, Reform, and Education (SPORE), and is the President of the Denver Psilocybin Mushroom Policy Review Panel. His work includes transforming public opinion about psychedelics, creating equitable access models for psychedelics, organizing community, and fostering leadership in the psychedelic ecosystem. He lives in Arvada, CO with his wife and 6 year old son.
Kelsey Ramsden
Co Founder and COO | Mind Cure Health
Twice named Canada's #1 Female Entrepreneur, Forbes says Kelsey is a master builder of ideas, businesses and sky's the limit futures. As a Co-Founder and COO of Mind Cure, Kelsey builds trust into every thing she does because individuals are trusting Mind Cure with the only mind they have – and that is an honour that must be taken very seriously. She's just as serious about being a for-runner in the revolution of mental health care during the renaissance of psychedelics and is excited about the new frontiers we are building together.
Graham Pechenik
Founder | Registered Patent Attorney, Calyx Law
A registered patent attorney, with degrees in Biochemistry and Cognitive Neuroscience, Graham spent a decade representing Fortune 500 companies in the agricultural, chemical, pharmaceutical, biotech, and technology industries before founding Calyx Law in 2016, the first patent law boutique in California to focus on cannabis and psychedelics. At Calyx Law, Graham has worked with numerous seed and early stage companies to protect their psilocybin-related IP through patent and trademark filings, and to develop IP strategies for the space. Graham also maintains the Psilocybin Patent Tracker in partnership with Psilocybin Alpha. When he's not helping others with their mushroom-related matters, Graham also grows mushrooms, forages for wild mushrooms, and teaches about mushrooms as a volunteer interpreter at Muir Woods.
Jerry B. Brown, Ph.D. and Julie M. Brown, M.A., L.M.H.C.
Coauthors The Psychedelic Gospels: The Secret History of Hallucinogens in Christianity
Julie M. Brown, M.A., L.M.H.C., is an integrative psychotherapist (retired) who for 30 years worked with cancer patients using guided imagery. Jerry B. Brown is an author and anthropologist, who studies the role of sacred plants in religion. They are coauthors of The Psychedelic Gospels, 2016, and "Mystical Experience and Psychedelic-Assisted Psychotherapy: Insights from Guided Imagery Therapy with Cancer Patients" Psychedelics Today, May 28, 2020.
Paul Austin
Founder, CEO |Third Wave
Paul F. Austin is an entrepreneur, public speaker, and educator. He has founded two companies in the emerging psychedelic space, Third Wave and Synthesis. Within Third Wave, Paul leads his team in building an educational platform to ensure psychedelic substances become responsibly integrated into our metamodern cultural framework. Currently, Third Wave offers long-form psychedelic guides, online trainings focused on the skill of microdosing psychedelics, and an industry-best network of clinics and retreat providers. Because of his pioneering work at the intersection of psychedelic use, personal transformation, and professional success, Paul has been featured in the BBC, Forbes, and Rolling Stone.
Jackie Salm
Co-Founder and CSO |Psilera Bioscience
After receiving my PhD in natural products and organic chemistry, I was drawn to industries that challenged the norm. I have worked in various fields of drug discovery from neglected and tropical diseases to antibiotics to psychoactives, all of which are understudied fields with many drug discovery challenges. My father's diagnosis with a rare for of dementia and my family's struggle with addiction catalyzed my interest in neurological conditions and continues to motivate me today. Our goal with Psilera Bioscience is to find ways to accelerate research of mindful medicines whose purpose is to benefit patients as a whole and for the long term.
Gary Costner
Gary has been a psychonautic explorer of advanced neural models, theoretical physics and manifold theory most of his life. His research led him to the conclusion that 'human bodies are fruiting bodies of hyper-dimensional mycelium'. He is the patent holder of advanced 3D supercomputer architectures with extensive experience in AI and developed biological intuition synthesis algorithms in conjunction with DARPA's Polymorphic Computing Architecture project. Gary is currently focusing all of his expertise to revolutionize myco-cultivation, enabling access for all to food & medicine.
Stephen Barnhill, MD
Executive Chairman | Aion Therapeutic Inc.
Dr. Barnhill is a physician, fellowship trained in Laboratory Medicine and Board Certified by the American Board of BioAnalysis, an expert in artificial intelligence, an inventor on more than 40 patents globally and is an experienced pharmaceutical and biotech executive with experience as a CEO in both private and public companies in the United States and internationally. Previously, he was Founder, Chairman and CEO of a U.S. publicly-traded international biotech company, which he took from inception to profitability. Throughout his career, Dr. Barnhill has negotiated and executed deals with many companies including Pfizer, Corning-MetPath, Quest Diagnostics, Clarient (now GE Healthcare), LabCorp, NeoGenomics, Abbott, Bruker and others. He has published many papers with academics including those from MD Anderson Cancer Center, Johns Hopkins University Medical Center, Stanford University Medical Center and others.
Allison Schaper
Founder/CEO |The Multiverse
Alli is an entrepreneur, community builder, and wellness enthusiast. After getting her CPA and Masters in Accounting she started her career in corporate innovation and healthcare consulting. In 2019 she launched Zigii and since then has partnered with 100+ wellness brands and industry leading clients in the hospitality, corporate, and retail spaces. Her experience to date as a wellness tech founder and background in management consulting has given her expertise in evaluating and advising across the wellness industry.
Eddie Jacobs
Research Fellow | University of Oxford
Eddie Jacobs is a Research Fellow at the University of Oxford's Wellcome Centre for Ethics and Humanities. Having worked on scientific and policy projects at the Beckley Foundation, a UK-based NGO that researches psychedelics, in October he began a PhD to outline the ethical challenges of psychedelic-assisted psychotherapy, how these challenges might best be met, and how they invite a reconsideration of frameworks of psychiatric practice.
Gary Heferle
Fresh from the Farm Fungi LLC
Gary is the owner of Fresh from the Farm Fungi LLC – a family owned gourmet mushroom farm in Denver, CO. His background in Medical Laboratory Science has led him to pioneer the aspects of safe growing practices in commercial cultivation and he strives to bring safety awareness to this newly evolving field of food and science. A few key factors can greatly reduce waste and improve quality and health while growing mushrooms.
Tracy Komlos
Founder/CEO | The Multiverse
Tracy is a marketing and branding expert, global community builder, startup consultant and was the Founder & CEO of Pangea Dreams, the #1 industry leader in women's educational and creative retreats. She has 7+ years of experience scaling an international business in travel and wellness. Her extensive knowledge in brand partnerships, sponsorships, production, social media management and launching digitally native companies has made her a respected authority in all things digital creativity, experience design, and entrepreneurship.
Sam Chapman
Campaign Manager | Yes On Measure 109
Sam Chapman is the Campaign Manager for the Yes On Measure 109 Campaign, a statewide ballot measure seeking to create the first ever state wide regulated psilocybin therapy program in the United States. Sam has over a decade of experience in advocating for progressive drug policy reforms at the local, state, and national level. His previous experience includes consulting for statewide political campaigns, assisting local governments in writing rules and regulations, crafting and advocating for equitable access to emerging healthcare treatment options, and identifying new opportunities within emerging industries. Sam has been a resident of Oregon for 25 years. He holds a bachelor's degree from the University of Oregon in Philosophy and Political Science.
Caine Barlow
Fungi Educator, Mycologist
Caine Barlow is a fungi educator who has been cultivating and studying fungi for 14 years. In 2019 he completed a Master's degree where his research project was to predict a preliminary conservation status for many Australian fungi. When not growing fungi, Caine volunteers his time with Entheogenesis Australis, MYCOmmunity Applied Mycology, and the Australian Psychedelic Society. He writes for DoubleBlind and is also a regular contributor, "trusted identifier" and administrator on a variety of fungi oriented website forums and facebook groups.
Stefany Nieto
Chief Operating Officer | Gwella
Stefany is the Chief Operating Officer of Gwella, a company rooted in the wellness and betterment of humans through the magic of mushrooms. She is deeply committed to Toronto's entrepreneurial ecosystem through her consulting efforts with various startups, accelerators, and in her mentorship role through the Women's Entrepreneurship Hub.
Craig M. Trester
Applied Mycologist, Educator, & Citizen Scientist
Craig M. Trester is an educator and citizen scientist that utilizes principles of biomimicry and traditional ecological knowledge through applied mycology to develop regenerative solutions for many of the environmental challenges that impact our world. Through educational outreach he has sought to provide people with the knowledge and resources to recognize and practically apply the benefits that fungi have to offer our health, environment, and society. Aside from Craig's work as an educator much of his research focuses upon how might the qualitatively regenerative principles and techniques of permaculture be combined with the quantitatively powerful tools of molecular biology to paint a picture of the deeper ecological connections throughout nature facilitated by our microbial world. He believes novel approaches for bioremediation, carbon sequestration, and regenerative agriculture can be made a reality, through research of fungi and soil biology, diligent observation of our surroundings, and intentional application of beneficial microorganisms.
David Mokler, PhD,
Professor Emeritus at the College of Osteopathic Medicine at the University of New England
David Mokler, PhD, Professor Emeritus at the College of Osteopathic Medicine at the University of New England has 40 years of experience in neuroscience research. He studied at Michigan State University with Richard Rech examining the role of serotonin in the actions of hallucinogenic drugs. He did a post-doctoral fellowship with John Rosecrans at the Medical College of Virginia examining the effects of THC and MDMA on the brain. He spent the remainder of his career at the College of Osteopathic Medicine at UNE. He retired in 2019 but maintains an active research lab. He joined the team at HAVNlife in 2020.
Alessandra Nicole Russo
Captain | Arcana Armada
Alessandra Nicole Russo studies archetypal dynamics through a deep ecological lens. She was a founding member of Fungi Academy, a mushroom cultivation training center based in Guatemala, where she shared mushroom cultivation and laboratory skills, offered workshops on fungal ecology, medicinal mushrooms, and ethnomycology, and organized educational retreats and celebrations. She is currently based in Northern California, where she is currently developing a program to catalyze individual and collective healing through fantasy role-playing events.
Gaurav Dubey
Gaurav Dubey is a dynamic clinical biologist and evidence-based branding professional with a fervent passion for science media, public education and world travel. As the content editor for Microdose Psychedelic Insights, Gaurav is uniquely suited to combine his clinical and research background with his talents as a media professional to curate powerful multimedia content for the psychedelic space. After personally experiencing the profound impact of plant medicine, Gaurav began his pursuit in evidence-based content shifting from the lab to the laptop by creating content for the medical cannabis space. Through helping cannabis brands establish their narrative through a strategic, evidence-based approach, he gained much of the insight he applies to the emerging psychedelic landscape today.
Gaurav earned his dual bachelor's degree in biology and philosophy from the University of Miami in 2011 and his Master's in Biotechnology from Rush University Medical Center in 2015. He was published as lead author in the world's leading transplant journal, The Journal of Heart and Lung Transplantation, for a study investigating second-time lung re-transplantation. He believes through science and psychedelics, extraordinary things are possible and the limits of human potential can be unlocked.
Dr Delsa Ghorbani, BDS(Manc), MSc (Merit)(Manc)
Medical Mycologist with Clinical and Laboratory training at Wythenshawe Hospital
Dr Delsa Ghorbani BDS(Manc), MSc (Merit)(Manc) is a Medical Mycologist with Clinical and Laboratory training at Wythenshawe Hospital.
Maxillofacial and Oral Surgery Senior House Officer (DCT 1) working at Eastbourne District General Hospital- Eastbourne, Queen Victoria Hospital – East Grinstead, Uckfield Hospital- Uckfield & Conquest Hospital- Hastings. General Dentist at Dentistry For You, Eastbourne. In her free-time Dr Delsa enjoys being an Opera Singer, composer and musician and has been lucky to have performed on international television and radio. Dr Delsa is an aspiring Oral Medic with particular interest in Infectious Diseases due to her Medical Mycology background.
Alex Dorr
Founder, President and CEO | Mushroom Revival
After self curing his Lyme's disease with mushrooms, Alex got his degree in Mycology and wrote the book "Mycoremediation Handbook: a grassroots guide to growing mushrooms and cleaning up toxic waste with fungi" (2017). He then went on to launch Mushroom Revival, an eco-friendly good for you company obsessed with the healing power of mushrooms. Alex and his team pioneered the only USDA certified Organic and largest Cordyceps militaris mushroom farm in the americas. Co hosted with his partner Lera, they launched the most popular mushroom podcast in the world "The Mushroom Revival Podcast". Alex is on the journey to mushroom the culture around mushrooms!
Del Potter
Chief Scientific Officer | Aya Biosciences
Background is in medical anthropology (psychiatric anthropology), neuropharmacology, psychoanalysis and chemical engineering. My doctorate is in ethnopsychopharmacology, Currently, Chief Science Officer at Aya Biosciences, a biodiscovery platform for second generation psychedelic and cannabis compounds. We have a library of over 70 new compounds and are using a novel screening process to predict clinical success. We have a new psychedelic compound in preclinical that is of shorter duration and less challenging than psilocybin, with better safety and fewer adverse side effects, while keeping in place the same level of neuroplasticity.
Boaz Lehman
Co-founder and head of RnD | Kiara Naturals
Boaz embodies the vision of Kiara Naturals. Bobo is a wild man and a clinical herbalist, a nature guide and foraging instructor who is never more at home than in the embrace of nature – in a verdant valley wilderness, or under a blanket of stars on a moonless night. After completing his training in a variety of natural therapy methods, he started formulating remedies for both patients and therapists. Driven by a belief in the importance of respecting and connecting with nature, Boaz made all his remedies by foraging all the plants he used according to the season, location, moon cycles, and local traditions.
Dr. Anna Sitkoff
Naturopathic Doctor
Dr. Anna Sitkoff is a naturopathic doctor, an avid researcher, an enthusiast of botanical medicine and an exceptionally curious applied mycologist. While in school at Bastyr University she did laboratory research on the rosy polypore mushroom exploring the anti-cancer potential and immune-modulating properties of different extraction methods. For the last six years she has taught medicinal mushroom classes in the Pacific Northwest geared towards identification and utilization of local mushrooms as medicine. As a lifelong student of medicine and the human body, her greatest interest is how mushrooms and their constituents interact with human physiology. She has a blog which she uses as a platform to educate the public about her findings in the literature and empower readers to make their own mushroom medicine. She is the author of the Medicinal Mushrooms chapter in newest edition of The Textbook of Natural Medicine and She works as a primary care physician in Port Townsend, Washington.
David Wasserman
Government Affairs Specialist | Conscious Consulting Co
David Wasserman has been involved in drug policy reform for over five years. He started lobbying at the state level in 2017 at the same time as he was one of the first to discuss a statewide psilocybin decriminalization effort. He was one of the founders of the statewide "Colorado for psilocybin" initiative that later became "Decriminalize Denver". He has worked on dozens of pieces of statewide legislation related to cannabis and other substances and is now focusing more on harm reduction at the local level. Prior to getting involved in policy he was an editor for Erowid.
Carmen Jackman
Intersectionality Committee Co-chair, Social Policy and Impact Co-Lead
Carmen Jackman is a Washington, D.C. area based designer, researcher, and organizer. She is the Founder and Content Manager at Butwhatabout.net and is in the UX Design M.P.S. program at the Maryland Institute College of Art (MICA). In 2012 she received a B.A. in History from the University of Maryland Baltimore County. Carmen is currently the Intersectionality Committee Co-Chair for Students for Sensible Drug Policy (SSDP) and the Social Policy and Impact Co-Lead at Intercollegiate Psychedelic Network (IPN).
David Law
Co-founder | Gourmet Mushrooms, Inc.
David Law is the co-founder of Gourmet Mushrooms, Inc. (GMI) in Sebastopol, California in 1977. GMI produces 7 varieties of culinary mushrooms and over 30 species of nutracuetical mushrooms. In 2015, GMI expanded its operations in Scottville, Michigan. David is promoting a Myco-cultural Revolution and recruiting like-minded individuals to join this movement.
Chandan Maurya
Staff Scientist University of Arkansas
Chandan Maurya is a staff Scientist in the Department of Food Science, Institute of Food Science and Engineering, University of Arkansas. His research focuses on Protein Chemistry and functionality; bio-actives value added novel food, industry by/co-products and phytochemical-pharmaceutical ingredients; new and innovative food product development and food safety integrated research.
David Satori
Mycologist & Conservation Researcher | Myceliate
David Satori is a conservationist, teacher, and an avid enthusiast of the natural world. He holds a master's degree in Plant and Fungal Taxonomy, Diversity, and Conservation, and works as a Species Conservation Researcher at the Royal Botanical Gardens, Kew. He is the founder of Myceliate, a grassroots conservation initiative exploring how mushroom cultivation and citizen science can help bring species back from the brink of extinction. Through Myceliate, he offers mushroom cultivation workshops, foraging walks, and a suite of engaging talks in the world of mycology. He has had the opportunity to speak at various events, including King's College London, where he gave a talk on the potential of fungi to decompose pollution in the environment.
Julia Mirer MD
Consultant
After growing disheartened with the medical system, I resigned from my Pediatric Residency to pursue alternative healing paths. This exploration led me to discover the unbelievable healing potential of psilocybin, and began my 2 year journey of learning how to speak about these medicines to begin to break the stigma, increase awareness, and advocate for the responsible reintegration of psychedelics into society as well as clinical practice. My passion is to empower through education, teaching people to take their health (especially mental health) back into their own hands. My goal is to facilitate reform, so that we can all begin to heal and work together for a better future.
David Wood
Partner | Borden Ladner Gervais LLP
David is co-chair of Borden Ladner Gervais' Cannabis Industry Focus Group and his practice focuses on intellectual property and regulatory law. His practice is focused entirely on work with psychedelics, entheogens, dissociative anaesthetics and other controlled substances, and on the global cannabis industry. David works with innovators in the emerging psychedelics space and in the global cannabis industry. David holds a PhD in structural biochemistry, which provides useful insight and perspective when advising clients.
Ian Bollinger
Founding Partner & Entheogen Reearcher | Critical Consulting
A driven biologist with extensive clean-room lab experience in biochemistry, molecular biology, and plant biotechnology. Has utilized his background and inquisitiveness to support the growing Cananbis regulatory market, and works to support other burgeoning entheogen markets with solid research to inform future regulations.
Natasha de Jong
Chief Earth Office | Earth Resonance
With Earth Resonance we are offering microdosing with a natural source of psilocybin for personal, spiritual and therapeutical benefits. Microdosing with Earth Resonance means following our 30-days Protocol to transform your life. Intention setting, self-reflective questions, meditiation, breathwork and Resonance hacks help you to align to your true self, reduce stress and help you to find balance from within. Earth Resonance is located in the Netherlands and working together with industry leaders with more than 20 years of experience in the field of cultivating fresh psychedelic sclerotia. We are happy to share our integrated approach, testimonials of transformation and are looking forward to speak to you about the revolution of consciousness with psychedelics, mushroom and healing frequencies.
Jacob Aday
Graduate Research Assistant | Central Michigan University & Drug Science
Jacob Aday is a graduate student in the Experimental Psychology program at Central Michigan University. He is in the final year of his Ph.D. and intends to join a laboratory studying classic psychedelic drugs for his postdoctoral training. Within psychedelic science, Jake is primarily interested in delineating the long-term prosocial effects of psychedelics (e.g., increased connectedness, gratitude, nature relatedness, etc.) and studying how these prosocial effects may be beneficial for clinical populations. He is also interested in identifying predictors and mechanisms of long-term change.
Jon Kostakopoulos
Chairman & President | Apollo Pact, Inc.
Jon Kostakopoulos was the first study participant for NYU's clinical trial for alcoholism. Prior to enrolling, Jon tried every treatment available, to no avail. He then participated in NYU's trial, and he hasn't had a drink since his first psilocybin session in 2015. Since leaving the trial, Jon formed a nonprofit, Apollo Pact, to fund psilocybin research and advocate for this treatment which has the potential to solve the mental health crisis. Jon was a news anchor during the clinical trial, and as a journalist was aware how big of a story this would be if it were successful. Anderson Cooper interviewed Jon for his "60 Minutes" story on psilocybin, which garnered Jon national attention.
Oriana Mayorga
Vice Chair of the Board of Directors | Students for Sensible Drug Policy
Oriana (she/her/ella) is a cis-femme first generation, anti-oppression organizer and harm reductionist from New York. She currently serves as the Vice Chair of the Board Directors at Students for Sensible Drug Policy (SSDP), where she also co-chairs the Intersectionality Committee. Oriana is dedicated to dismantling structural oppression, promoting racial justice, ending violence against women and advancing harm reduction practices. She is a longtime advocate of ending the war on drugs and centering the needs of people of color in psychedelia.
Jonathan Bernard
Owner, farmer, operator | Jon's Gourmet Mushrooms, Inc.
Vertical farmer & business owner in the urban farming industry. Started my career at Square Roots farming greens vertically & hydroponically, which subsequently evolved into farming gourmet mushrooms. I now own & operate a small scale mushroom farm located in New York, selling to restaurants, farmers markets & home delivery. I began in 2016, and have learned quite a bit since then. My expertise lies in growing mushrooms, building a business, finding & expanding relevant markets & scaling.
Dr. Paula-Noel Macfie
Owner/Researcher/Inventor | Back Door Medicine LLC
I am an Indigenous Science researcher specializing in decolonizing methodologies and traditional knowledge with a PhD in Recovery of Indigenous Mind. I serve on two subcommittees of Oregon Cannabis Commission – Research and Patient Equity. I am the owner of Back Door Medicine, LLC a research-based business that educates people globally on the use of cannabis suppositories. I am also an inventor and recently received a patent for my suppository mold for people with disabilities to be make their own plant medicine. I am a member of the Oregon Native American Chamber in Portland, Oregon. I am Tuatha and Dalriadian from Clan Macdhubhsidhe.
Joshua Simone
Founder | Pitriya
Joshua has started a company called Pitriya that brings fungi to the forefront of science, medicine, and technology. Born near Chicago, IL and graduate of Kelley School of Business at Indiana University in May 2018, he is currently working in the gourmet and medicinal mushroom industry as well as researching and collaborating with psychedelic researchers, farmers, wild harvesters and clinicians. In his spare time, you can find him studying Jewish law, philosophy and history in Long Island, New York.
Ash Shirazi
Owner, CEO | MushLove®
Ash Shirazi founded his first non-profit organization, the Oklahoma Mycological Society (OKMS), while investigating community opportunities in August 2019. OKMS is responsible for spreading awareness, strengthening the conservation, and pursuing the study of Oklahoma's Fungi. The OKMS Radical Mycology program was created to educate marginalized elementary school students on topics including the fungal lifecycle, mycoremediation, mycelial building materials and more.
Paula Kahn
Community Sponsorship & Decarceration Strategist | Freedom For Immigrants | Cosmovisiones Ancestrales
Paula (she/they) is Community Sponsorship and Decarceration Strategist at Freedom for Immigrants, co-founder of Cosmovisiones Ancestrales, and a performance artist. Paula weaves liberatory networks at the intersections of indigenous rights, drug policy, feminism, historical memory, demilitarization, racial, migrant, environmental, & healing justice. Paula studies herbalism, mycology, & uses of psychoactive substances for individual and collective healing processes. Paula is an advocates for reparations for survivors of state violence through access to psychedelic assisted, traditional, hybrid, and emerging therapies.
Psil Silva
Psychedelic Researcher & Writer | Psil Silva
Psil Silva created Psilocybin Stories in 2020 after ten years of personal experience with psilocybin. On his Psilocybin Stories website he shares his and others' psychedelic stories with an emphasis on introspective insights that empower. He received his M.Ed. in 2015 and now specializes in psychedelic research, writing, and integration. He looks forward to continually exploring the limitless psychedelic realm with interested psychonauts.
Robin Manzanos-Banister
Psychotherapist and Mental Wellness Director | Rise Wellness Retreats
A bilingual (English and Spanish) psychotherapist with a private practice in Toronto, as well as the Mental Wellness Director and founding member of Rise Wellness retreats. These retreats based in Jamaica are focused on teaching and implementing holistic wellness practices. We also incorporate micro-dosing psilocybin as part of that wellness journey, as well as the option for larger dose ceremonies. I would love the opportunity to present or sit on a panel discussing the importance of preparation and integration of psychedelic experiences, from both a microdose or high dose experience. I previously participated in Mapping the Minds on a panel discussing 'New Advancements in Psychedelic Integration" and really enjoyed the experience.
Stephanie Price
Journalist & Editor
Stephanie is a health journalist covering the science, research, policy and developments in the world of cannabis and psychedelic medicines.
Sabrina Frometa
CEO | YAYA
Sabrina Frometa, daughter of Calixto Frometa and Ana Rita Ventura, who both migrated from the Ayiti/Dominican Republic is the Founder of YAYA. YAYA is an ecosystem of creators, organizers, facilitators and dreamers committed to the liberation. Currently, Sabrina serves as Director of Equity, Operations and Culture for SPORE, the Society for Psychedelic Outreach, Reform and Education. Sabrina is called to action by ancestral wisdoms of communities of color, which brings her to this work of building towards psychedelic justice. Committed to ecological justice, leadership and joy, among other things, Sabrina is also writing this bio as an emerging healer, modern dancer, laughing queen and recovering, latch-key kid from Bushwick, Brooklyn.
Sam Gandy
Research collaborator, designing nature-based practices on behalf of Synthesis | Synthesis Institute / Centre for Psychedelic Research, Imperial College London
Sam is a lifelong nature lover with a PhD in ecological science from the University of Aberdeen and an MRes in entomology from Imperial College London. He is a writer and speaker and has experience working within the psychedelic field, as a past scientific assistant to the director of the Beckley Foundation, and is currently working as a collaborator with the Centre for Psychedelic Research
Organizers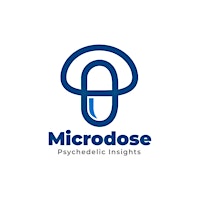 Microdose Psychedelic Insights
About the Organizers
The Psychedelic Operating System We create events, market intelligence & original content. Peep our partners: https://t.co/SdnYKBAiPP
Visited 98 times, 7 Visits today