Event Description
Join us to focus on educating, connecting, and promoting the strength of our impact in digital trust & digital economy.
Join us virtually for IdentityNORTH's 2022 Spring Workshop on April 5th & 6th, 2022 as we explore Growth and Recovery in Canada's Digital Economy. Both days will be filled with insightful conversations led by digital and economic leaders from around the world, with topics including (but not limited to) Commercial and Citizen Identity Solutions and Interoperability.
We encourage you to join the discussion – from near or far – as we dive into what will be an energetic, interactive, and educational revival of Canada's stewardship in a digital ecosystem.
Speaker Submissions for this event are now open. Have someone in mind who you'd like to be a part of the conversation? Enter your submission here to help shape the agenda.
Looking to learn more? Get to know IdentityNORTH here.
IdentityNORTH – Call For Speakers
IdentityNORTH convenes a community of Canadian and global leaders who come together, both online and in-person, to share and learn about the big ideas and innovations that are shaping the global digital economy.
Organizers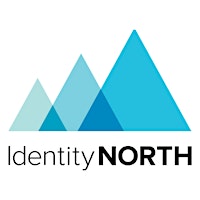 About the Organizers
​​IdentityNORTH is the leading series of events for individuals and organizations interested in digital identity and the digital economy. Our annual summit and eastern and western workshops are forums where Canadian and international leaders come to share the ideas and knowledge that drive Canada's digital future.IdentityNORTH events deliver high value content through subject matter experts, keynotes and "unconference" days – participant driven events at which attendees build the agenda and lead inspiring and insightful sessions on contemporary identity topics.
Visited 19 times, 1 Visit today