Event Description
Product Management Foundations will help you master the skills you need to excel in the craft of product management – join us!
Product Management Foundations takes place in two (half-day) remote workshops. It defines and clarifies which aspects of the role a new product manager should tackle first, focusing on core team practice and methods that drive the delivery of value to customers.
Why Attend
Reasons to attend? We'll give you 10! By attending this workshop you will:
Gain confidence in your understanding of the product manager role
Fully grasp the concept of design thinking and why it is important
Learn where the customer sits in the product practice
Discover how to define and prioritise your customer personas
Learn how to avoid bias in your customer research
Learn how to effectively facilitate a goals conversation
Learn how to structure hypotheses for lean tests
Discover how to apply important concepts and theory to your own product challenges
Discuss examples from your workplace and see how scenarios play out in other companies
Return to work with ready-to-use tools and techniques
Timings
Your workshop will take place over two half-days on Thursday February 24th and Friday February 25th. The workshop will start at 9:00am AEDT (6:00am SGT) and end at 12:30pm AEDT (9:30pm SGT) each day. Join us online from 8:50am EDT (5:50am SGT), to connect calmly and help mitigate accessibility issues.
Workshop Size
With a maximum of 10 people per virtual workshop, you will benefit from active and involved group discussions, the careful guidance and expertise of your trainer, the opportunity to closely collaborate with your peers from around the world, and plenty of time to ask questions.
Your Trainer
All of our trainers are seasoned product managers who've worked with multiple products and domains. Their experience enriches the curriculum by delivering diverse perspectives and examples on best practice in different scenarios. Our trainers' main goal is not to provide you with all of the answers, but rather to help you ask the right questions.
How you'll learn
Using Zoom and other digital collaboration tools, you will participate in a series of modules that cover the theories and mindsets driving the core elements of the product role.
Modules include live online lectures interspersed with regular discussion, Q&As, and group activities to encourage hands-on learning. To keep you energised and engaged, expect warm-ups, icebreakers, and regular breaks.
See below for a detailed module breakdown.
Module Breakdown
Product Development Lifecycle
The stages of the product lifecycle and how they fit into your role
Learning Mindsets and how they apply at each stage of the product lifecycle
Evolving your craft as a product manager
Goals Alignment
OKRs vs. KPIs vs. Metrics
Breaking down business goals for your product
Aligning the team and organisation around goals
The difference between business goals and product outcomes
Hypothesis and Testing
Crafting an effective hypothesis
Ways to test your hypothesis
Planning a valuable experiment
User Interview Guides
Creating user interview scripts
Different type of interview
Components of a user interview and when to use them
Conducting user interviews and avoiding bias
Process for Action – User Stories & Backlogs
Driving conversations using User Stories
Facilitating collaboration with your team to develop your backlog
Describing the process from validated hypothesis to a ready to ship feature
How to balance documentation and communication
Your Role in the Team
How to lead without authority
Cultivating psychological safety
Nurturing creativity
About tickets for this event
There are two types of ticket for this event:
Remote Workshop Only: This ticket gives you access to your remote workshop only
Remote Workshop + 1 Year Membership: This ticket gives you access to your remote workshop plus a full year of Mind the Product Prioritised membership (at the best available price) so you can continue the learning for a full year after your workshop ends
Information for Ticket Holders
How will I get access to my workshop and pre-work?
One week before the workshop:
You will receive an email from us with a link to your Information Hub – this contains information about your workshop, pre-workshop activities and useful resources.
Two days before the workshop:
You will receive access information for Zoom and Mural (our workshop tools).
Please note, the above emails will be sent to the email address you registered with. If you do not receive any of the above, please email support@mindtheproduct.com ASAP.
What happens if I book with less than a week to go before the workshop?
No problem. You will receive the relevant information from us within 24 hours. Please email support@mindtheproduct.com if you do not receive this.
Who do I reach out to if I'm having technical difficulties?
On the day of your workshop, we will gather 10 minutes before to allow time for everyone to log in and troubleshoot any technical issues. If you are unable to connect to the platforms, please email support@mindtheproduct.com and we will be on hand to assist you.
Can I get a refund?
If you need to cancel your ticket, you must log in to Eventbrite and request a refund at least two weeks before the date of the event, following these instructions. No refunds will be issued for tickets that are cancelled less than two weeks before the event. Only the person who purchased the tickets can request a refund.
Can I transfer my ticket to a future workshop?
You can request a workshop transfer up to two weeks before the date of the event by emailing support@mindtheproduct.com. We cannot facilitate any requests made after the two week cut off. Our small class size is an essential part of the workshop experience and we often sell out well in advance. By transferring you to a future workshop closer to the date of the event, it is unlikely we will be able to resell your space and ultimately we lose out on a ticket sale for future events by giving you that space.
Got another question? Check out our FAQs page.
Organizers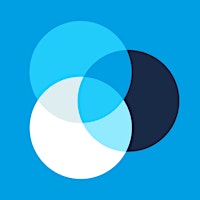 About the Organizers
Mind the Product is the world's largest product management community, with regular local ProductTank meetups in over 180+ cities around the world, as well as the biggest and best training events, workshops, and conferences in the world - with annual events in London, San Francisco, Singapore, Hamburg, Manchester, and more. These are the go-to events for meeting other product managers, designers, and developers and honing your product craft.
Visited 35 times, 1 Visit today