Event Description
Join Leah to learn how to join Canva for Education, create your online classroom and create and share resources with your class with ease
This session will be recorded. Register to receive an email link after the event to access the recording. Please check your spam folder as your confirmation email may be hiding.
Join Leah to understand the features of Canva for Education and gain insights on how to use Canva with your students. Learn how Canva makes it easy to create beautiful resources for your classroom and templates to share with others. Explore how your students can work collaboratively within Canva and how you can assign, distribute and collect tasks within you Canva Classroom page or via integration with your LMS.
Learning outcomes:
Learn how easy it is to use Canva to create resources in minutes
Gain awareness of the variety of templates available and how you can use them in so many different ways
Understand how to assign, distribute and collect learning tasks and provide feedback
Learn more about LMS and EdTech product integrations with Canva
This webinar is suitable for: Everyone who is keen to learn more about how to use Canva in the classroom and how to create beautiful teaching resources.
Time:
25 January 3:00PM PST (USA)
25 January 6:00PM EST (USA)
26 January 10:00AM AEDT (AUS)
Please check the time in your local timezone
Presented by: Leah – Design School Educator
Organizers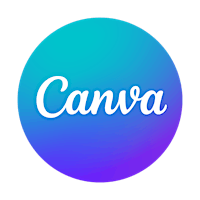 About the Organizers
Canva offers a a wide range of interactive online and face to face events through Canva Space. Check out our schedule to find a workshop to help you kick your design goals and level up your design know how.
Visited 17 times, 1 Visit today