Event Description
Called to Coach Australia with Guest Lynn Garbers
Access the LIVE Program at http://www.gallup.com/cliftonstrengths/live
You can watch directly on YouTube at https://www.youtube.com/channel/UC9cWuqTlcuDLhA264zAKCgg
Join us as we discuss How to develop Emotional Intelligence using CliftonStrengths with Lynn Garbers, Director at Eagle Achievements.
Lynn is a Gallup Certified Strengths Coach and Certified in Genos Emotional Intelligence.
Lynn is the director of Eagle Achievements, a management consultancy for the last 15 years.
She is certified in a number of methodologies such as John Maxwell, Marshall Goldsmith Stakeholder Centered Coaching and Genos Emotional Intelligence.
Lynn advises and coaches executives, senior leaders, and their teams across many professional services. Her focus is on people and how to build and sustain trusting, collaborative, resilient leaders and individuals, who in turn build great relationships with their peers, teams, organisations, customers and suppliers.
A 'forensic listener', Lynn's quick assessment of her clients' current performance and potential, combined with her analysis of her client's organizational system dynamics, creates fertile ground for maximum client discovery, learning and practical application.
Lynn's expertise is to:
Accelerate leadership growth
Increase motivation and engagement through strengths-based leadership
Increase social and emotional intelligence skills including interpersonal and relationship-building skills, communications skills, influencing, resilience
Increase collaboration
Create coaching leaders and cultures
Work with senior and executive leaders, as well as emerging through major role transitions.
Lynn educates and helps leaders apply their learning to the art of managing multiple generations in the workplace and creating coaching cultures – both critical skills for 21st century leaders. A voracious reader and researcher, her skill in integrating current management theory and practice into coaching programs and customized leadership development programs gives her clients the mindsets, skills, and behaviours to lead in a constantly changing, disruptive world.
Sponsored by one of her clients, Lynn has completed two research projects: how to increase the success rate of first-time leaders and how Gen Y leaders successfully lead and motivate more seasoned professionals.
"The Gen Y Leader: How to Lead Any Generation if You are in Generation Y" (2013),
"Emerging Leaders: The Transition from Technical Specialist to People Leader" (2009) co-authored with Stephen Hoole.
For more information, contact Lynn at lynn@eagleachievements.com or on LinkedIn at https://www.linkedin.com/in/lynng01/
Lynn's CliftonStrengths Top 5: Connectedness, Relator, Empathy, Individualisation, Activator
Host: Bruno Zadeh , CliftonStrengths Community Lead, APAC
Bruno works hand in hand with Strengths coaches to support them in their strengths journey.
He works has worked with Gallup for over 5 years and during which time he has used his learner / achiever to attend almost all Gallup's public course available which gives him an in depth understanding of coaching and strengths. Bruno is passionate about providing a great experience for every strength advocate and growing the coaching community. He has recently completed his MBA with a focus on HR and leadership.
Bruno's CliftonStrengths Top 5: Learner, Achiever, Discipline, Command, Activator
Learn more about Gallup's other resources for strengths-based coaching:
• Webcasts
To learn about Gallup's other resources for strengths-based coaching, visit Gallup Access.
Called to Coach is a Gallup Webcast (via YouTube) that allows current and prospective coaches to interact with strengths coaches who have found success in strengths-based development.
Organizers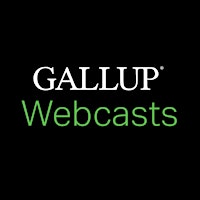 About the Organizers
Are you a data science enthusiast? Would you like to meet best data scientists in the world (Kaggle masters and grandmasters)? Take part in our event and learn best practices!
Visited 16 times, 1 Visit today