Event Description
Welcome to the Global Game Jam site in Skövde 2022
Skövde is a perfect place for game jams!
We naturally get a mix of professionals, students and hobbyists with the vibrant local games industry just around the corner.
Draft of the event
Keynote and mingle
We start the whole event on Friday at 16:15 with an unannounced keynote speaker and follow up with the GGJ official start-up stream/video!
Theme Announcment
At 17:00 we will watch the GGJ official theme announcement in D105.
Making games
After the announcement it is time to start making some games!
You can either come with a team, join an existing one or create a team from scratch on site.
Turn in
Sunday at 15:00 your game needs to be turned in on the Global game Jam website.
Expo and presentations
Time to show off what you have made!
From 16:00 to 18:00 we will host a small expo for the public to enjoy, with short presentations from each team.
Borrow PC

There is 100 PC's to loan on site. If you need to loan one you have to specify it in your registration. It does not cost extra.

You are not allowed to install any programs on the computers.
Organizers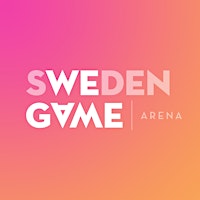 About the Organizers
Sweden Game Arena offers developers and game companies an opportunity to develop through targeted community events as well as visualization and participation in the global games market. In addition to having a close-knit community of professional game developers and aspiring game development students from Sweden's biggest game development education programs, Sweden Game Arena also organize Sweden Game Conference in Skövde every October for startups and students. Read more on swedengamearena.com.
Visited 19 times, 2 Visits today