Event Description
How can you analyze and visualize data to tell a good story? We'll be using infection and immunization data from across the causeway!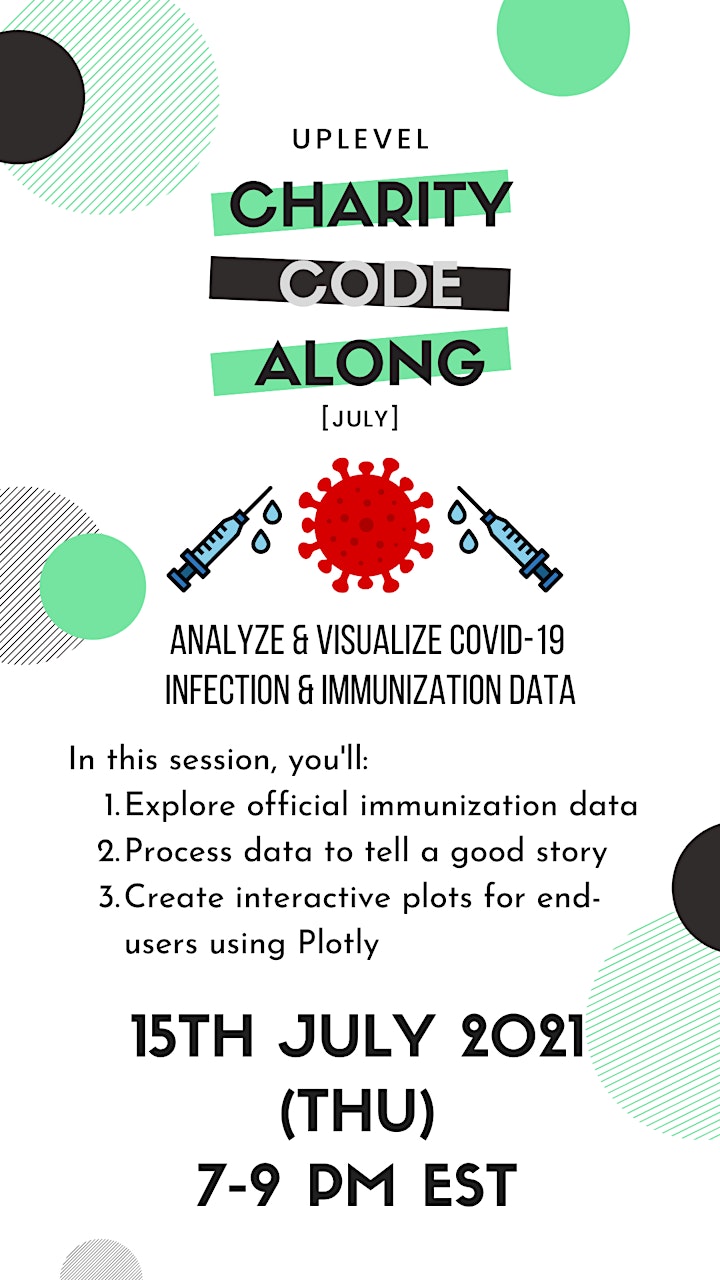 **All proceeds from our Pay-As-You-Wish donation for this code-along will go to funding the White Flag initiative, supporting low-income families in Malaysia.
Please scroll for more information.**
Are you
proficient in Python?
an aspiring data storyteller?
curious about how COVID-19 infection rates have changed and vaccination efforts are going in Malaysia?
Join UpLevel in our monthly Code-Along!
In this month's Code-Along, UpLevel co-founder and instructor Jackie will teach you you to analyze real-time official COVID-19 infection and immunization datasets from across the causeway. You will also learn to plot simple, interactive geographical plots on popular data science library, Plotly.
What You'll Do
Explore official data on COVID-19 infection and immunization efforts in Malaysia
Process and analyze data accurately to tell a good data story
Create interactive plots for end-users using Plotly
Datanaut Perks
UpLevel Datanauts* will also get access to the following
AMA in the final 15 min
recording of both the code-along and the AMA
DIY project notebook designed to accompany the code-along for further practice
Charity Donation Drive
We're doing this code-along differently. All proceeds from our Pay-As-You-Wish donation will go to funding the White Flag initiative, supporting low-income families in Malaysia. You may donate any amount (we suggest $10) via the following methods:
[Local] via PayNow/PayLah to UEN 201921291D
[International] via PayPal to jackie@uplevel.work
If you are currently of limited means, rest assured that donation is not compulsory, and you may still attend the code-along for free.
If you wish to donate even though you are not interested in attending the code-along, you may do so via the same methods listed above by the 15th of July at 9 PM (GMT+8). Please enter "WHITEFLAG" in the comments section.
Additionally, 25% of proceeds from subscribing with us or purchasing a credit package on the 15th of July from 7 PM to 11 59 PM will go also go towards the White Flag initiative.
About the Instructor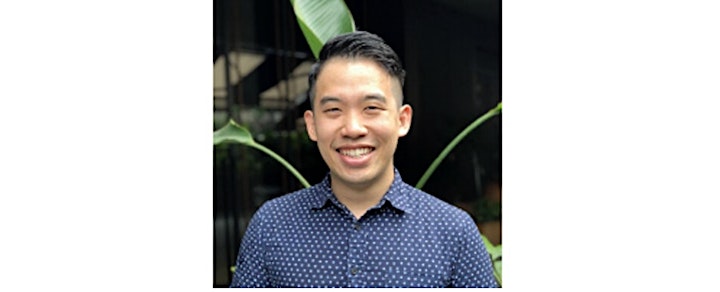 Jackie is co-founder and chief instructor of UpLevel. He was previously chief academic officer of UpCode Academy and has taught over 400 students in Python and data science. He holds a PhD in applied machine learning. He strongly believes in project-based learning, where students get to do end-to-end projects and build real data product prototypes.
In real-world experience, he has assisted regional MNCs and SMEs in their digital transformation, including the design of a P2P algorithm for the unbanked population in SEA. He is also an international speaker on entrepreneurship and AI. Prior to UpLevel, Jackie was co-founder of InsurTech startup fundMyLife, which made use of deep learning to match consumers with financial advisors. He has also been awarded Forbes 30 under 30, among other accolades.
NB
*UpLevel Datanauts are students who have done projects with UpLevel, and/or are current subscribers. If you want to be part of a community that is constantly UpLeveling your career, consider signing up for a subscription with us here.
Visited 13 times, 1 Visit today