Event Description
The GeekWire Summit informs, inspires and entertains — bringing together leaders for in-depth conversations about the future.
The 2020 GeekWire Summit — an immersive virtual experience spread across multiple days in mid-October — will feature in-depth fireside chats and interactive panel discussions with top names in technology and business. Attendees will be able to tune in live to Summit sessions, interact with other attendees and participate in special online activities.
The health tech stage will return this year, featuring important conversations about COVID-19 and the future of healthcare. And the main stage will be packed with inspiring interviews with leaders who are shaping how we live, work and play.
The 2020 Summit will feature more than a dozen in-depth sessions during the month of October, featuring talks with industry leaders and pioneers such as Microsoft co-founder Bill Gates, Expedia Group CEO Peter Kern, venture capitalist Emily Melton, DreamBox Learning CEO Jessie Woolley-Wilson; COVID-19 data expert Dr. Vin Gupta and many others.
Organizers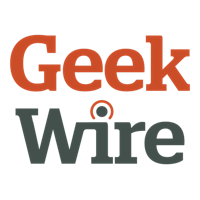 About the Organizers
GeekWire is an independent technology news site and online community based in Seattle, Wash. — covering the people, companies and innovations emerging from the Pacific Northwest and impacting the world
Visited 61 times, 1 Visit today