Event Description
If you're curious about Data Science, you've probably heard of Python: the most powerful data-crunching programming language. Join us as we explore variables, data structures and functions, and use them to write code.
This webinar is a replay of a prior webinar
You'll leave this webinar with all of the foundational Python concepts you need to begin to explore the world of data science.
This is a fun, interactive class for beginners, so no prior programming experience is needed.
What you will learn:
What is Python?
Different Data Types, like strings, integers, and boolean
Basic Python Function Structures
And so much more..
How to join us: Once you register with Eventbrite, you will receive an email with the links to the live webinar from BigMarker. If you do not receive your link, please email virtual@thinkful.com.
Sponsored by Thinkful:
Thinkful is a tech bootcamp equipping people with the education and network to launch new careers and take their place in the world's next workforce. Every course comes with a personal mentor who's experienced in the field, as well as career coaches and an academic success manager. To find out more schedule a call HERE
Organizers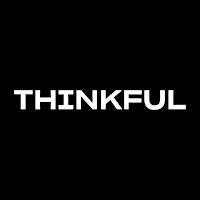 About the Organizers
Thinkful San Jose is a career accelerator equipping people with the education and network to launch new careers and take their place in the world's next workforce. Join us for free workshops, info sessions, tech talks, and happy hours focused on building relevant techincal skills and growing professional newtorks. To join the Thinkful network visit Thinkful.com
Visited 25 times, 1 Visit today