Event Description
Pitch Global CVC Summit on the 2nd floor of Room 225 @ SJSU

Above is a picture of the Martin Luther King Jr Library (library.sjsu.edu) at SJSU where we are hosting the upcoming Pitch Global CVC Summit on the 2nd floor of Room 225 which can accommodate 150 people in theatre setting. We also have an adjacent classroom (Room 213) as an exhibition hall/Demo space for presenting startups as well as another classroom (Room 255) which will be a VIP Green room/CVC Lounge for Speakers and guests. We recently hosted Pitch Global CVC Leadership Conference as a part of our outreach on behalf of California Governor's Office of Economic Development to CVC's and other investors who are investing in Silicon Valley in startups which can create Economic Impact and jobs. Watch footage video (not published yet) from our Conference titled IBM,Samsung, HP, SK, TDK, Micron, Shell, Jetblue,NGK etc@Cal Gov's Office backed CVC Conference
Pitch Global has been a satellite of State of California's funding and Mentoring Agencies for almost 5 years and our EIR's are designated super-Mentors of SBDC Silicon Valley at SJSU as well. Founders in our program has raised almost $ 70 m in the recently concluded financial alone (The State of Ca has published one of our funding success stories on one of their Agency sites where our EIR's are mentioned.. www.norcalsbdc.org/client-stories/telemetrak ) and our investors have invested billions of dollars in cos.
Please scroll below for more details for Presenters, Sponsors and other Participants. Follow our landing page www.pitchglobal.com/cvc for updates and check pitchglobal.com for list of funds which participates at our events, many of whom will attend this Summit.
Vaccination policy: all attendees need to bring proof of Covid 19 vaccination either digital or physical.
Agenda:
12.30 – 1 pm: Registration and setup.
1—1.10 pm: Opening Remarks by Leaders from SJSU Innovation eco system.
1.10—1.30 pm: Q&A style keynote by Faran Nouri, CVC Head of Lam Research Capital.
1.30 –1.50 pm: Panel on trends of future CVC investments in Silicon Valley consisting of senior investors from Samsung, IBM, National Grid etc.
1.50—2.05 pm: Andrew Maywah of TDK Ventures presents on How to form the right Board for attracting CVC's.
2.05—4.05 pm: Selected startups presenting in person or online.
4.05—4.20 pm : Closing Keynote Q&A style
4.20 –4.30 pm: Award Ceremony where we will give Silicon Valley CVC of the Year Award to SK Group CVC which has invested billions in Bloom Energy of San Jose and has committed to President Biden to invest $ 52 b in the next 7 years.
4.30—5.30 pm: Networking Cocktail reception.
5.30- 6 pm: Wrap up.
Refund Policy: Credit may be provided for a future event at the discretion of the organizer
Any questions please write to : startups@pitchglobal.com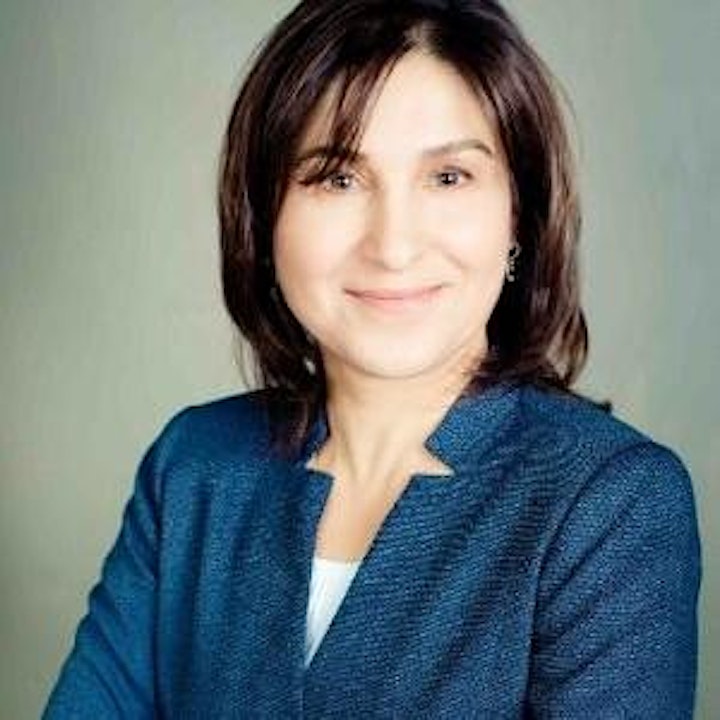 https://www.linkedin.com/in/faran-nouri-a544291/
Faran is a Vice President at Lam Research and a founding member and global head of Lam Capital, the venture arm of Lam Research. Prior to her VC career, Faran spent two decades in semiconductor and climate tech companies where she developed commercially successful products at both startups and Fortune 500 companies. Faran has been an invited speaker and panelist; board member & advisory member; has served on numerous technical committees; has authored more than 60 peer-reviewed papers, and has been granted 26 patents. She earned M.S. and B.S. degrees in electrical engineering and solid state physics at the University of Colorado in Boulder and an M.S. in management at the Stanford Graduate School of Business.
Faran was named as one of the Powerlist 100 by Global Corporate Venturing (GCV), a list of the top 100 leaders in the corporate venture world, in 2019, 2020 and 2021. She was named in the Top 50 CVC leaders by GCV in 2022.
Organizers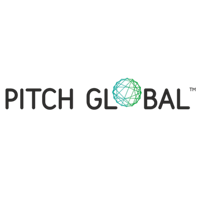 PITCH GLOBAL
startups@pitchglobally.com
About the Organizers
www.pitchglobal.com About Us: Pitch Global & predecessor cos have run investor events and summits in silicon valley, LA, London and ONLINE for almost a decade where tens of thousands of global entrepreneurs have connected with investors. We are unique since we not only run our own events, we also run/promote events for some of the biggest names in Silicon Valley. The following video, with footage from 2 events we ran, features some of the biggest names in Silicon Valley. Do watch Steve Jurvetson's words of wisdom about his experiences of investing in entrepreneurs like Elon Musk. https://youtu.be/Kmd2cJvirEQ Examples of funding through Pitch Global events and how it has gone up in the online/covid era: The shut down mid March took us all by surprise but Pitch Global managed to convert our part online event co hosted by UC Berkeley Global into fully online on 20 th March. At this event, one of our regular Founders, Erik Ekland of Telemetrak got some funding and he has consistently raised more funds across Q2 of 2020. It was great to get a shout from another of our regulars: "Thanks for introducing me to a leading Bank in Silicon Valley. That led to us getting a line of credit" --- Russ Jones of Cargo Chief (you can see him Pitching at the above video) We paired the Founders of Virtanza and Champions Round with the CEO of Expert Dojo LA which funded both of them in the COVID era. They also funded Meet Caregivers whose founder we met at the largest conference in silicon valley and invited her to Pitch with us after which she raised considerable amount from Pipeline Angels whose representative she met at our event. Later she got funding from Nex3/Sway Ventures which has invested in more than 10 startups they have met in our events including Ootify, the Sponsor of this video from one of our LA events where we have the local Heads of TIE, Plug&Play, Keiretsu Forum and others present. https://youtu.be/wBpvGUCunn4   Innovation& Entrepreneurial Education : Pitch Global has become a satellite of SBA affiliated agency as we are sponsored by US govt to Mentor startups with job creating potential. As a result of the Mentoring, which is FREE for selected startups as US Govt is paying us, cos like Ursaleo, Realkey, Plethy, Tutorfly etc have all gone on to raise solid capital. This video begins with Founder of Garden Tech co from London endorsing the value they got by becoming a sponsor and ends with leader of a group of CEO's from Poland endorsing our Innovation&entrepreneurial education classes. https://youtu.be/OqYIMdC2mi0   Why has funding success at PG online events gone up:  ---The  sophistication of the technical infrastructure/prowess provided by our world class partners like UC Berkeley Global and Angel to Exit. ----World class event hosts and their unique experience in matching entrepreneurs to those investors who is most likely to invest –in the examples of funding above, we had matched entrepreneurs with the exact investor who funded them. Cos hire us  to match them to the right investors and pitch privately to them outside of events so email us if you are interested. Meet our world class event Hosts:    KC Wisdom: Founder Pitch Global. Co-author The First Mile (John Wiley)—project of TIE Global & author, Grow your Innovation Mindset. US Govt Sponsored Mentor/EIR +Mentor Alchemist Accelerator.  https://www.linkedin.com/in/kcwisdom/     Axel Tillmann: Former US CEO of fund of funds. US Govt Sponsored Mentor/EIR. Led the Corporate Innovation spinoff for Ricoh on behalf of Pitch Global. https://www.linkedin.com/in/axeltillmann/     Dr Fred Cohen: President of Keiretsu Forum (Pebble beach Chapter) till recently, Founder of Angel to Exit and active investor. Global leader in running online investor events and leading due diligence for decades.  https://www.linkedin.com/in/dr-fred-cohen/     Any questions: startups@pitchglobal.com                 
Visited 7 times, 1 Visit today