Event Description
Date and Time
6:30 PM – 9:00 PM PDT
Location
Nvidia Building E
2800 Scott Boulevard
Santa Clara, CA 95050
Agenda:
6:30 pm – 7:00 pm: Registration, Food, Networking
7:00 pm – 8:00 pm: Presentation by Jim Dukhovny
8:00 p.m.– 9:00 pm: Q&A and Networking
ABSTRACT:
Flying Cars (eVTOLs, air taxis) are not science fiction but a real trillion-dollar industry. There are more than 300 companies working on building one, including Airbus, Boeing, Hyundai, Geely, and several companies already have working products. In this talk, I want to focus on the technical aspects and challenges of building and operating a car/aircraft for urban aerial transportation. What new hardware technology made it possible to build a flying car in 2020 and why it was not possible since 1905 when Henry Ford attempted to build one? How does software plays the most important role in the development of a flying car? What are the challenges in terms of confining to aerodynamic laws and government regulations? I also introduce concrete historical and current examples of flying cars and go over why companies choose this or that particular design. I also go over the marketing landscape of our industry and how our company, Armada Aeronautics, fits into it.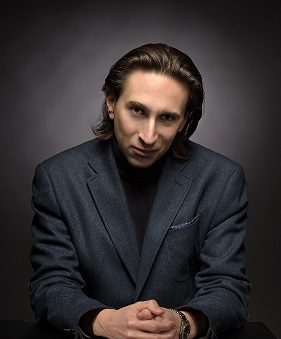 Bio:
Jim Dukhovny is a Founder and CEO of Armada Aeronautics™ – next generation of an aerial transportation system designed for the urban environment. Jim has a versatile experience in business and software industry. Mr. Dukhovny is a serial entrepreneur who created and led several companies such as Prezera (live online presentations and webinars), Intellectual Casino (live and online trivia competition) and others. As a software industry veteran Jim participated in Microsoft's architecture design of Windows 10 schema (Cortana) and lead a front end team at Walmart.com for pricing and item photosystems. Jim Dukhovny is president of the Science Fiction Society of Silicon Valley at Stanford as well as an Advisor to Stanford's Silicon Valley Design Thinking Club. Jim is an alum of UC Berkeley and Santa Clara Universities.
Organizers
IEEE Consumer Electronics Society SCV
About the Organizers
IEEE Consumer Electronics (CE) Society Santa Clara Valley (SCV) Chapter has the largest membership amongst all the CE Society chapters around the world. The CE Society Executive Committee (ExCom) is comprised of many volunteers who organize technical meetings with industry leading technologists specialized in Consumer Electronics. 
Visited 17 times, 1 Visit today