Event Description
How long must mental health and well-being take a backseat in the tech space?
It's no secret that two out of five workers in tech consider themselves at high risk of burnout, with 42% of them considering a career change in the next six months. Poor representation, hustle culture, and a lack of equitable working conditions all contribute to the lack of psychological safety for women in today's industry. So, how do we make a difference?
Join us on 1st March in collaboration with the fabulous team at Lattice, where we plan to dissect these issues together, tackling them head-on with the help of the experts. Expect an insightful, forward-thinking panel discussion, followed by a live Q&A session and a networking initiative with like-minded DevOps enthusiasts. We'll be covering:
· The Steps to Creating an Inclusive Workplace and Culture
· How to support mental wellbeing
· The Importance of psychological safety
· Reasonable adjustments
· How to Channel your inner 'superpower'
· Our Hopes for the future of the Space
Our panel will include:
Sabrina Battiston – Host and Chair @ Women in DevOps
Asha Camper Singh – Senior Software Engineer @ Lattice
Rob Stolarz – Senior Software Engineer @ Lattice
Asha Camper Singh
Asha took a chance on a Computer Science class in high school, which led to a C.S. degree from UC San Diego and a career in software. She spent the first 6 years of her career at Salesforce, where she developed a love for collaboration and front-end development. Now she's a senior engineer at Lattice, where she works on a compensation product that promotes consistent and fair pay. In her free time, she loves to read novels and play games.
Rob Stolarz
Having recently worked on the DEIB Analytics product at Lattice, Rob is a senior software engineer of three years looking to continue his advocacy around representation in tech.
Register for FREE now!
Disclaimer: Your data will be held by Trinnovo Group (which Women in DevOps is part of) and our third-party partner.
Organizers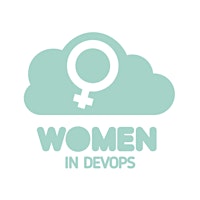 About the Organizers
We are a not-for-profit committed to creating an open and inclusive community, to empower and inspire the female DevOps leaders of the future. #WomenInDevOps
Visited 3 times, 1 Visit today