Event Description
Join this one-of-a-kind virtual summit for female entrepreneurs, womxn leaders and investors and take your business to the next level.
SERENDIPITY is coming back this year in a virtual format with a personal and professional development summit hosted by the digital networking platform GUILD. This virtual summit will unite more than 1,000 entrepreneurial women and leaders across experiences and industries with personalized online workshops, curated networking meetings, engaged discussions, talks, a startup alley and the yearly virtual founder funder lounge.
WHO SHOULD ATTEND?
– Entrepreneurs
– Leaders and Aspiring Leaders
– Side Hustlers with ambitions to grow
– Late-stage entrepreneurs to learn and give back
– Startup ecosystem partners
– Angel Investors and institutional investors
– Innovators
The GUILD will host daily virtual salons during this 1-week event. Each salon focuses on a cross-industry area of development from "Entrepreneurship", "Investing", "Leadership," to  "Self-Care" with online workshops, panel discussions and networking with mentors, entrepreneurs, investors and coaches.
CONFERENCE WEEK (9/14-9/18)
PANELS AND WEBINARS
Every Day you choose your content – attend as many or as few as you like
9:00am-10:30am Keynotes and Panels
11:00am – 12:00pm Leadership Salon
12:00pm – 1:00pm Optional 1:1 Introduction
1:00pm – 2:00pm Entrepreneurship Salon (2 tracks)
3:00pm – 4:00pm Self-Care Salon
5:00pm – 6:00pm Online Lounges
NAVIGATE THE FULL AGENDA AND CHOOSE FROM 30 SESSIONS HERE: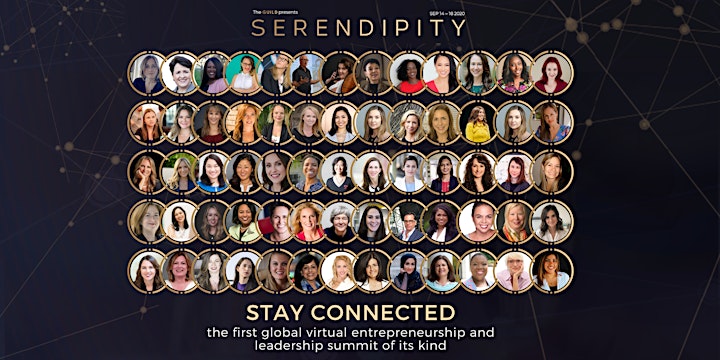 SPEAKERS – First Announcements:
Shellye Archambeau (Board Director Verizon, Nordstrom, Roper Technologies, Okta, Author of Unapologetically Ambitious)
Denise Brosseau (CEO Thought Leadership Lab, Stanford Faculty)
Jonathan Littman and Susanna Camp (Authors, The Entrepreneur's Faces)
Anita Gardyne (Co-Founder and CEO, Onēva)
Joanna Bloor (Potentialist, Adventurer & Aspiring Fairy Godmother)
Shelley Zalis (CEO, The Female Quotient)
Benjamina Bollag (Founder & CEO Higher Steaks)
Yonca Braeckman (Founder & CEO at Impact Shakers)
Christel De Maeyer (Quantified Self Expert)
Kristy Wallace (CEO, Ellevate)
Peggy Northrop (CEO, Watermark)
Carolyn Rodz (Founder, Hello Alice)
Eve Rodsky (New York Times Best Selling Author, Fair Play)
Jennifer LeBlanc (Author, Launching for Revenue and Changing Tides)
Dr. Brittany Barreto (Executive Director, Femtech Focus)
Jessica Korthuis (Founder, Sohuis)
Sydney Thomas (Sr. Associate, Precursor Ventures)
Tracy Lawrence (Founder, Chewse)
Courtney Flynn (Co-Founder, Supply Chain Savvy)
Jacqui Deegan and Ashley Whitehurst (launch.co)
Erika Cramer (Partner, How Women Invest)
Holly Jackson (Success Coach, www.HollyJeanJackson.com)
Rachel Fischbein (Executive Director, Fashion Incubator San Francisco at Bloomingdale's)
Desiree Wagner (Partner Success Manager, Plug & Play)
Alesandra Madurowicz (Director of Business Development for Zype)
Ha Nguyen (Founding Partner, Spero Ventures)
Sarah Zapp (CEO, Beyond Board)
Birgit Coleman (Connections Explorer, swissnex)
Mythili Sankaran (Co-founder of Neythri)
Karen Park (Principal, Bernstein Private Wealth Management)
Beata Kirr (Co-Head of Investment Strategies, Bernstein Wealth Management, Host of Podcast Women & Wealth Podcast)
Shakeya A. McDow (Vice President, Strategy, Intelligence, and Operations Ethics & Compliance Kaiser Foundation Hospitals & Health Plan, Inc.)
Amanda Richardson (CEO, CoderPad)
Robin Farmanfarmaian (Professional speaker, entrepreneur and angel investor and author of Facilitating Virtual Events)
Ashley Maria and Lea-Ann Berst (Filmmakers behind the multi-award-winning documentary film, Pioneers in Skirts)
Daihnia Dunkley, PhD, RN aka Dr.D (Maternal Health Expert)
Kanesha Baynard (Author, Creativity Expert and Productivity Specialist, Bold Living Today)
Mr Shaun McEwan (Auctioneer MC & Fundraiser, shaunmcewan.com)
Olivia Wong (Innovation Expert, Speaker, Prototypethinking Lab)
Jaisheila Rajput (Founder & CEO Tomorrow Matters Now)
Elaheh Demirchelie (Founder of Demirchelie.com)
Annie Miller (CEO of w/you)
Nancy Hayes (Angel Investor)
Stephanie Benedetto (Co-Founder of Queen of Raw)
Sara T. Brand (Founding General Partner of True Wealth Ventures)
Rachel Francine (CEO and UN speaker with a Masters of Science in Futures Studies)
Eszter Ozsvald (Founder & CTO of Notch and YogaNotch)
Kim Oksenberg (Founder of Project Eve)
Tamar (Lucien) Blue (Founder, MentalHappy)
Bridgett Allen Hedgeman (Strategic Customer Group, Pfizer)
Hayley Talbert (Patent Attorney, Partner at SeedIP)
Anne Cocquyt (Founder & CEO, The GUILD)
and many more to be announced shortly …
… and a lot of VCs and angel investors who join us in the Founder Funder Lounge (more details below)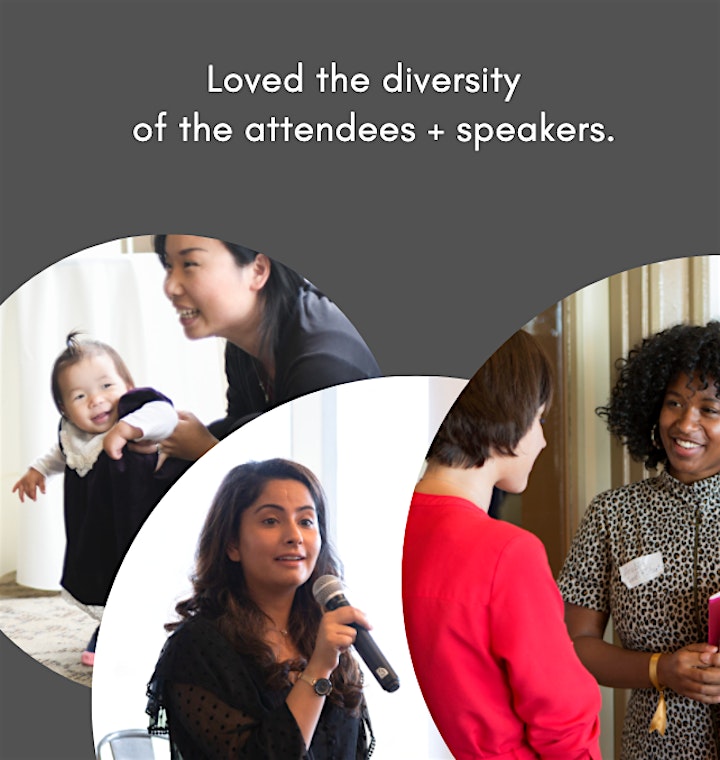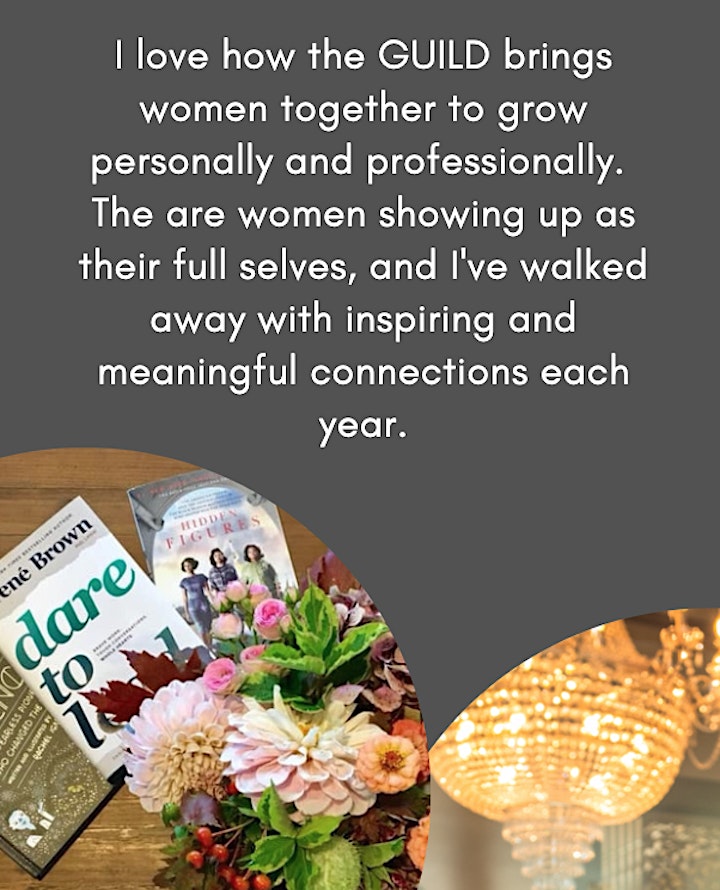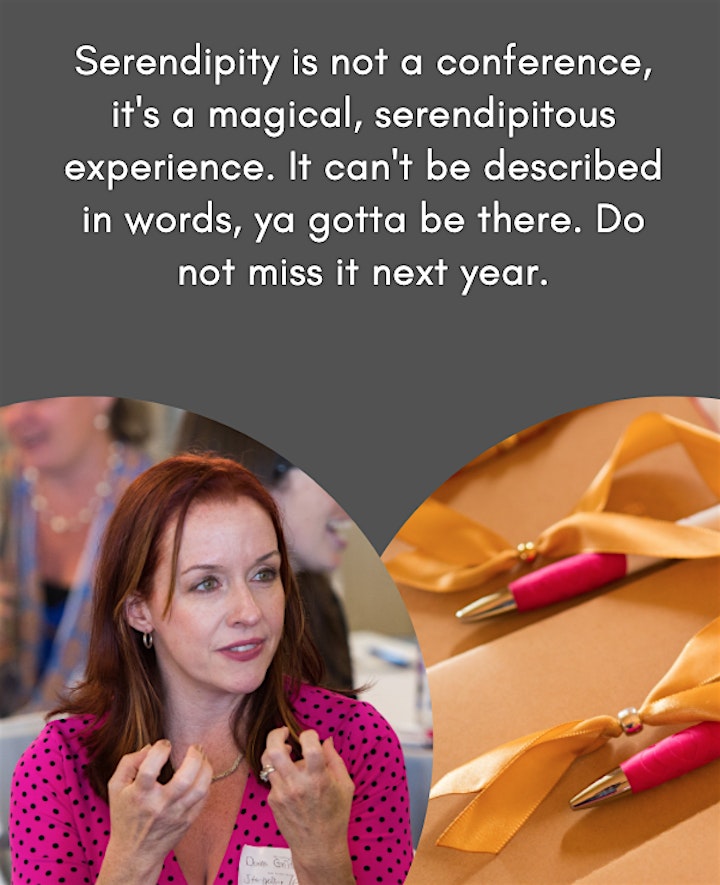 CREATE YOUR OWN PATH – SELECT FROM 30+ SESSIONS
Everybody is different so we created content and invited speakers to talk about a wide variety of topics.
Whether you are prototyping or raising funding or planning your next career move, are interested in joining a board and want to learn more about angel investing, we have programming for you and you can pick and choose and make sure it fits all on your calendar.
We know you are busy and you don't have 24hrs for 5 days in a row to attend sessions – no need! You choose what makes sense for your calendar and join in.
It's super easy to select sessions on the GUILD Conference Platform and receive reminders about the events.
THE FULL AGENDA AND 30 SESSIONS ARE ANNOUNCED HERE:

THE BASIC TICKET TO SERENDIPITY IS FREE
(LIMITED QUANTITIES – SECURE YOUR SEAT NOW)
Want access to ALL session recordings after the event?
Opt for a VIP ticket and enjoy 30+ hours of content and recordings on your own schedule.
VIP TICKET INCLUDES:
– Access to all sessions at SY SERENDIPITY
– 30+ hrs of Recording
– Access to thought leadership opportunities on the GUILD and partner communities
– $50K worth of lifestyle perks and SaaS discounts
– Free entrepreneurship courses on the GUILD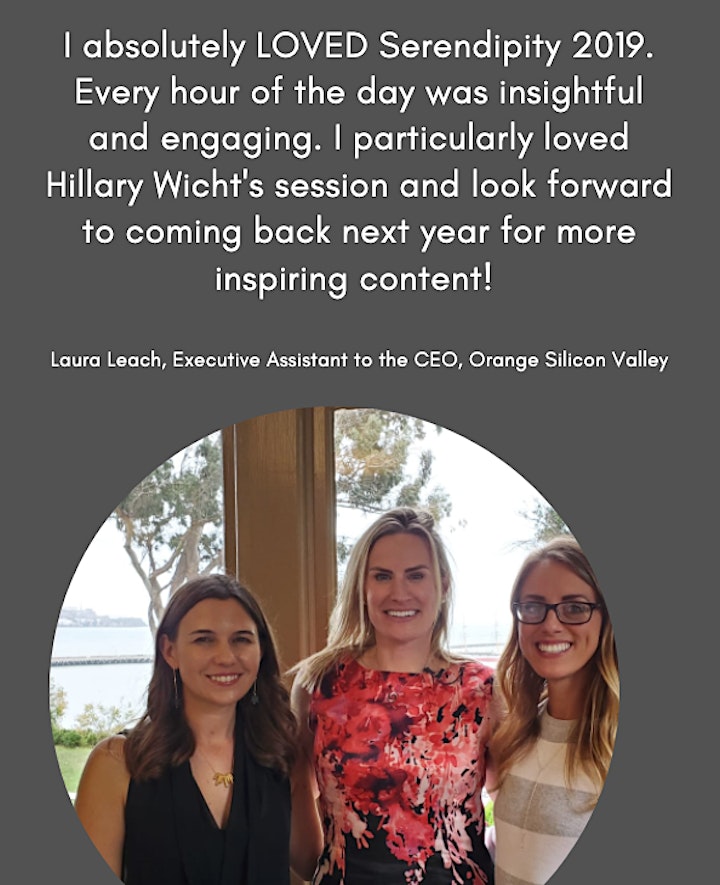 APPLY to join the FOUNDER FUNDER LOUNGE
Friday 9/18 12-2pm PST
We match entrepreneurs with investors for 15MIN 1:1 SPEED PITCHING SESSIONS for advice, fundraising questions and the potential to invest.
ENTREPRENEURS:
We introduce you for ~4 x15min introductions to hand-selected investors in your industry aligned with your company stage.
You will receive a schedule with whom to meet during 9/18 12pm-1pm PST via zoom.
Startups prepare and deliver a 5min pitch. Investors will ask questions and explain if they would want a follow on meeting or not. If not, the investors explain why and give feedback on your pitch.
Pitch coaching will be available before the event as an optional perk for entrepreneurs to prep. More details to follow.
INVESTORS:
During this 1 or 2hr time frame (you choose) we introduce you to up to 4-8 female entrepreneurs for 15min introductions. The entrepreneurs are hand-selected aligned with your investment thesis.
You will receive a schedule with who to meet during 9/18 12pm-2pm PST via zoom.
The startups will prepare and deliver a 5min pitch. You can then ask follow up questions, offer a follow on meeting or pass. If you pass, please explain why and give feedback on the pitch.
Feedback from last years:
"We met Jill Bourque, Founder & CEO of Rushhtix, at last year's Serendipity conference which resulted in an investment. Thanks to the Guild and Serendipity for connecting amazing founders & funders together" Ha Nguyen, Partner, Spero Ventures
"I invested in one of the female entrepreneurs I met at a SERENDIPITY event in the past" Nancy Hayes, Angel Investor
"Again, this program was brilliant. I'd love to be involved in an extended version and be introduced to 8 or 12 or 16 others!" VC in Healthtech
"Thanks to the GUILD founder funder program, I got introduced to a company I invested in at the beginning of Aletta Angels " Anke Huiskes, Founding Partner Aletta Angels
Investors in the past included:
Omidya Network, Samsung NEXT, Halogen Ventures, Mighty Capital, Golden Seeds, Maven Ventures, Spero Ventures, Next Wave Impact Fund, Annie's Venture, Aletta Angels, Healthtech Capital, Better VC, Plum Alley, Accel Starters, Lightspeed Ventures, Sandhill Angels, Wefunder, Cota Capital, A-Force Capital, Seneca VC, Terri Mead, Nancy Hayes, James Currier, Madeline Duva, Rachel Sheppard, Dr. Alicia Castillo, Jesse Draper, Jeff Clavier and many more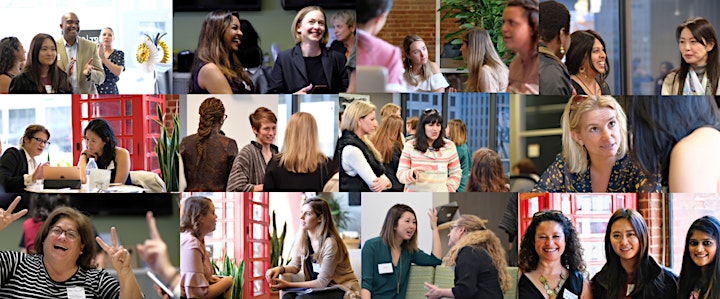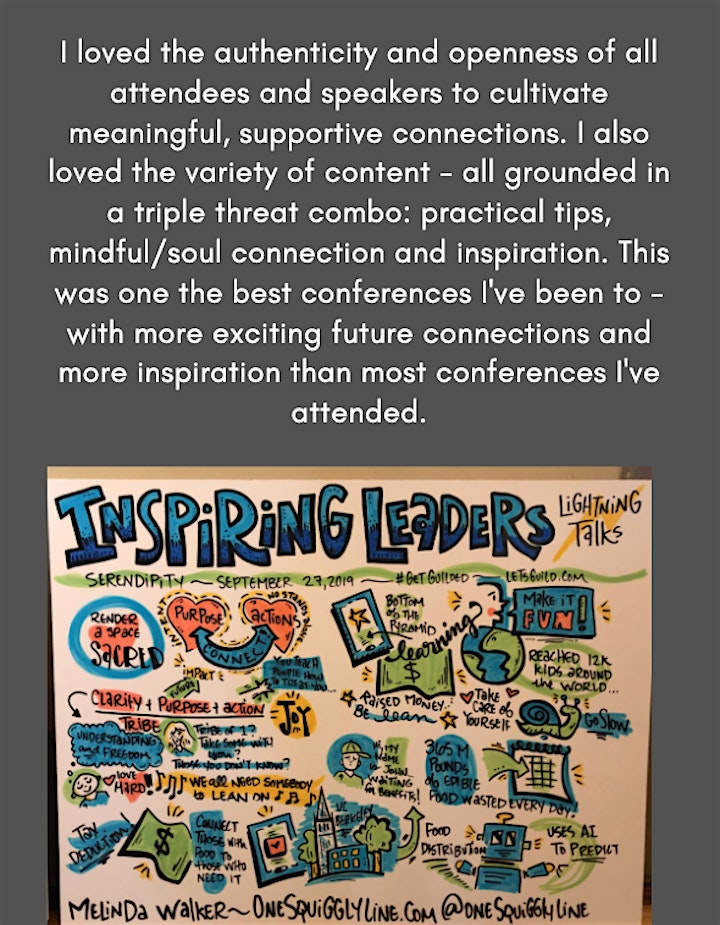 ONLINE LOUNGES
MONDAY 5-6pm PST — BOOK LOUNGE with amazing authors
TUESDAY 5-6pm PST — TALENT LOUNGE with hiring managers
WEDNESDAY 5-6pm PST — GUILD LOUNGE with your GUILD community
THURSDAY 5-6pm PST — FEMTECH LOUNGE with incredible femtech entrepreneurs and experts
Jill Angelo (Gennev, Menopause), Frances Tang (Awkward Essentials, Fundraising for FemTech), Sophia Yen MD (Pandia Health, Birth Control), Daihnia Dunkley aka Dr. D (Pregnancy and Childbirth during COVID-19), Colette Courtion (Joylux, Menopause and sexual health), Eric Dy (Co-founder & CEO Bloomlife, Maternal Health)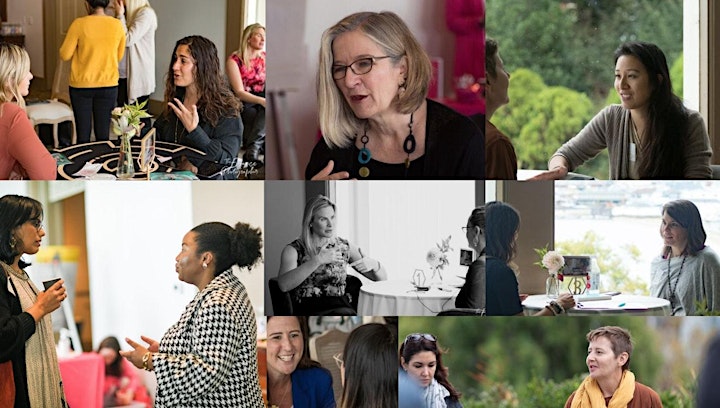 COACHING LOUNGE
Wednesday, September 16, 11:00-12:30pm PST
CATALYZE CHANGE
11:00-11:30 am Meet two exceptional women who help others catalyze change in the world
START YOUR BUSINESS
11:30 – 12:30 am Join us for a group coaching session with Anne Cocquyt, founder of the GUILD and host of the GUILD Academy.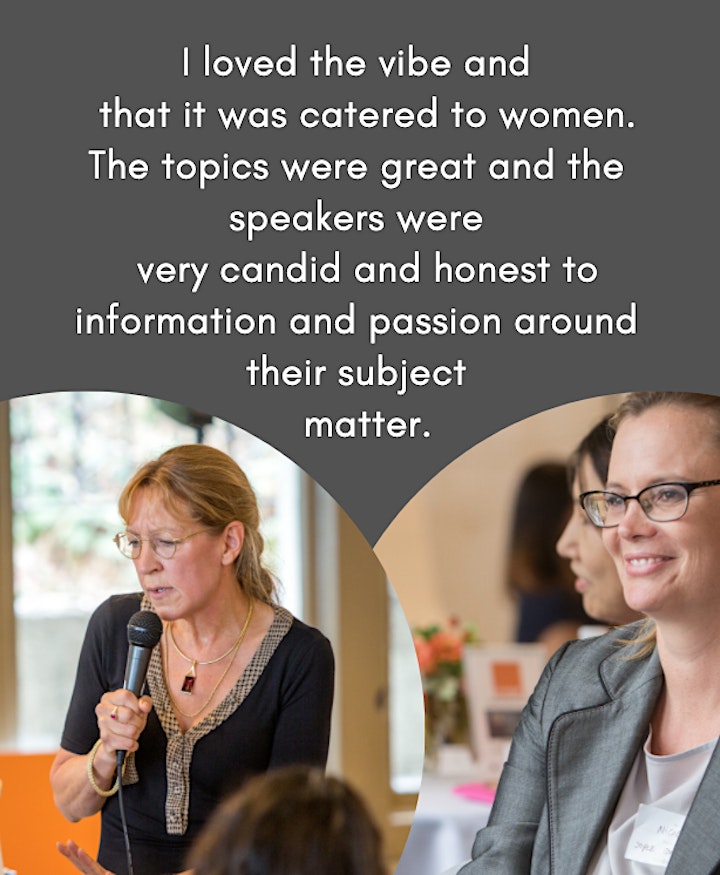 The magic behind connections at SERENDIPITY is both the catalyst of serendipitous conversations and the GUILD's AI-powered networking algorithm that coordinates virtual 1:1 introductions between like-minded women. This combination enables women of all ages, across all industries to build their network to achieve their goals even in times of COVID.
Each session is followed by the opportunity to mingle and make serendipitous connections with attendees just like in a real-life conference setting where you'd serendipitously "run into each other" and connect in smaller groups to discover similarities and connection points to connect on a deeper level.
We're inviting engaging workshop hosts and thought leaders to participate and share their experiences and participate in the GUILD's first virtual summit.
VOLUNTEER
Want to give back to the community and get involved, hone a skill and be a mover and shaker behind the virtual scene at SERENDIPITY? Apply and join us. Many different roles are available from media manager to zoom host and speaker liaison.
Apply to volunteer: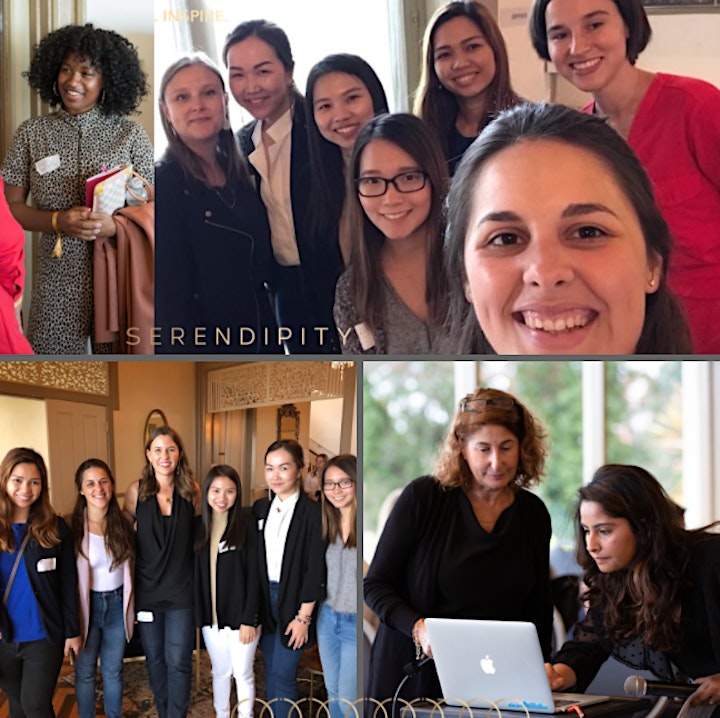 THANK YOU TO OUR SPONSORS!
Without you SERENDIPITY2020 would not be possible.
Each sponsorship from each of our sponsors underwrites scholarships for female entrepreneurs for the GUILD Academy entrepreneurship program.
We intend to create a full circle of value and tangible outcomes for all stakeholders in our community.
THANK YOU!
SeedIP is an IP law firm in Seattle that supports founders and inventors from the early stages through the evolution of their IP portfolios to understand and protect their valuable patents, trademarks, and copyrights. Ask your patent and trademark questions in our AMA session with Hayley Talbert on 9/16 1-2pm PST.
We believe an integrated strategy with our clients is critical to establishing strong and valuableIP portfolios. We employ a team approach, in which attorneys with complementary experience and skills work together to provide broad, comprehensive, and cost-effective IP legal services.
BERNSTEIN, Bernstein is a wealth management firm
We are investors working side by side with clients to solve today's wealth and investment strategy challenges. We are innovators, continuously pushing the boundaries of investing while minimizing costs and taxes. We are advisors, whose global reach and more than 50 years of service give us exceptional insights into the goals, questions, and aspirations of private clients.
Check out the Women & Wealth Podcast by Bernstein and join us on Friday 9/18 9:30am-10:30am PST with Beata Kirr, Women & Wealth Podcast host and Karen Park.
First Republic Bank is a great choice for any entrepreneurs who wants to work with bankers whose names you know and who know your name. No matter if you're just opening a bank account or if you're a multi-million dollar company, First Republic is a great choice and always ranks #1 in polls on entrepreneurship forums.
First Republic underwrites the Founder Funder Lounge at this year's SERENDIPITY Founder Funder Lounge.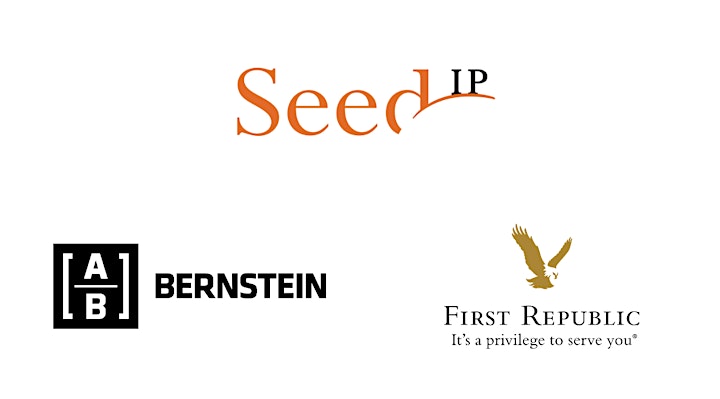 SPONSORSHIP
If you're interested in hosting a virtual session or in our digital goodie mag sponsorship, please contact us here: info@theguilded.org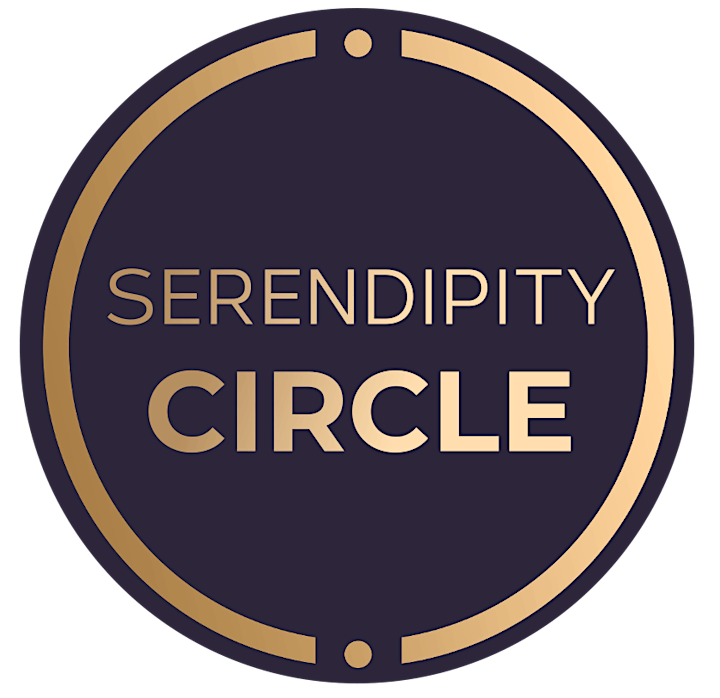 PRE-CONFERENCE ENGAGEMENT (August + September)
Join a GUILD Circle
Join a GUILD circle before the summit and find a like-minded group of co-instigators to experience the event together and share your insights, learnings and experiences.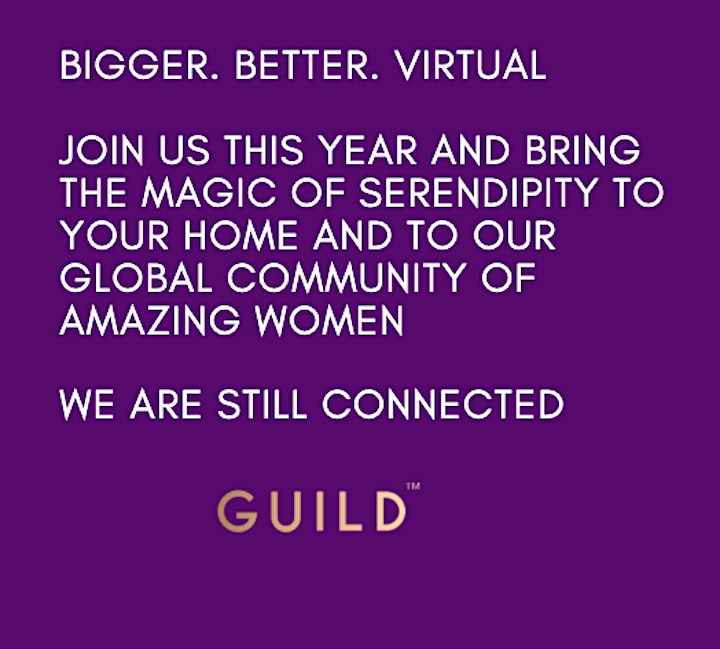 About The GUILD:
The GUILD expands women's careers and lives through the power of AI, to create smart, human connections. With our 1:1 introductions we are on a mission to make networking less awkward and more convenient for professional women. We host monthly activity-based networking events aimed at providing our members with the opportunity to gain skills, promote their businesses and organizations, and share best practices (and a glass of good wine) in a unique atmosphere. For more information or to attend an event, visit us in the GUILD.
Inspired by a need for change in the traditional online summit, The Guild proudly considers SERENDIPITY an "unconference," breaking the stereotype of boring zoom conferences. Instead, the conference is centered around three important values of development: learn, connect, inspire. Each attendee leaves SERENDIPITY having shared authentic conversations with both speakers and attendees, developed legitimate connections to follow up with, and feel inspired to take their business to the next level.
By participating in this event, you agree to abide by the GUILD's Terms & Conditions. This means that we will send you emails about the event and add you to our bi-weekly newsletter. Your photo might be taken and we reserve the right to use it. More information in the Terms & Conditions.
You also agree to the GUILD's code of conduct, which is a respectful, harassment-free, open-minded code of connecting with others.
Organizers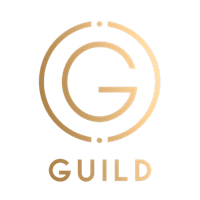 The GUILD
info@theguilded.org
About the Organizers
Networking doesn't stop when the doors close! The GUILD is the fastest growing network for professional women. Join our global platform of courageous women to learn, connect and grow together. No matter if you are looking for a business partner, investment opportunity, a career transition, leadership coach, co-founder, talent or a new friend we hope you will find your tribe on our brand-new community platform. Join our unique 1:1 match-making service, say hi! at chapter events and join in the conversation online. Ideal for executives, career women in transition, job searchers, small business owners, investors and entrepreneurs. Join us at one of our unique networking events hosted by the GUILD letsguild.com
Visited 263 times, 1 Visit today