Event Description
SPARK December: Virtual Holiday Networking
Welcome to Freelancers Union SPARK
We host meetups for freelancers by freelancers: we invite you to bring your expertise, questions, and elevator pitches to the table to workshop and discuss. Join us on the first Wednesday of every month (and our Facebook group for in-between events) to meet other entrepreneurs in the area, get inspired, and talk about stuff like…
Mix and mingle with your fellow freelancers at SPARK's holiday office party for the office-less. Celebrate your achievements for 2021 (we made it!), build your network, and make some new friends!
Organizers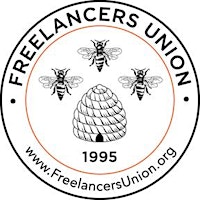 About the Organizers
TO ADDRESS THE CONCERNS OF THE INDEPENDENT WORKFORCE THROUGH ADVOCACY, EDUCATION AND SERVICE, AND THROUGH THE DEVELOPMENT OF NEW MODELS.
Visited 10 times, 1 Visit today