Event Description
Join us at the San Francisco Hub for a day of business conversations, networking activities and the re-opening of the SF Hub celebrations.
Join us on Fri, September 10th, from 12.00 noon onwards for a day of business conversations, networking activities and the re-opening of the INSEAD San Francisco Hub for Business Innovation .
In order to ensure the safety and health of everyone, we need to limit the access to the event to fully vaccinated alumni. Thank you for your understanding.
Agenda for the day:
12.00 – 12.30 pm: Registration
12.30 – 1.30 pm: Live video streaming of Global INSEAD Day – "Whodunit? The Stale Assumptions Poisoning Economy & Society" moderated by Peter Zemsky, Deputy Dean and Dean of Innovation, featuring Subi Rangan, Professor of Strategy and Management. Click here for more details
1.30 – 3.00 pm: Meet your fellow Americas alumni online for the virtual Americas networking session
3.00 – 5.00 pm: Master Class on Entrepreneurship with Professor Randel S. Carlock, Ph.D. Berghmans Lhoist Chaired Emeritus Professor in Entrepreneurial Leadership*
5.00 pm onwards: Drinks and Networking at The District (pay your own consumption).
*MASTERCLASS details: We are all entrepreneurial leaders in the 21st century. The challenge is understanding your entrepreneurial behaviors and mind set and how you can make your strengths a part of your career and life. This workshop demonstrates your entrepreneurial tendencies and explores how you can make entrepreneurial thinking a part of the leadership toolkit.
Pricing
INSEAD Alumni Members – FREE (check your NAA USA newsletter for promo code)
INSEAD Alumni Non-Members – US$30 or join the Association NOW for FREE member access
Practical details
Access limited to fully vaccinated alumni. Kindly bring proof of vaccination. Masks will need to be worn at all times.
Parking suggestions: The Beacon (250 King St, San Francisco, CA 94107)
Note: our event tickets are non-refundable. However tickets are transferable and may be resold/given away to fellow alumni. Contact us for more details. If you signed up erroneously, we will reimburse you, but deduct the admin processing fee. We hope you understand.
Organizers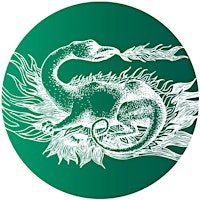 INSEAD Alumni Association USA
About the Organizers
Representing more than 4,000 USA-based alumni, the INSEAD Alumni Association USA is one of the largest of the worldwide networks. Over the last 55 years, INSEAD graduates have become industry leaders with 58% holding C-level executive positions.
Visited 23 times, 1 Visit today