Event Description
Cannabis Edibles Expo will be the first show to discuss the opportunities in bringing the food sector and the cannabis sector together.
Cannabis Edibles Expo brings together the fastest growing cannabis edibles brands, retailers, and industry insiders to incubate the future of cannabis edibles. Distributors, retailers and other trade professionals will be able to discover the best and fastest growing cannabis edibles brands out there. This is a trade-only event.
Where and When
November 12, 2021, South San Francisco Conference Center, 255 S Airport Blvd, South San Francisco, CA 94080, USA
Expo Floor Hours: 11 am to 5 pm. Conference Starts at 9 am.
Important Note:
This is a NON-CANNABIS CONSUMPTION and SAMPLE event. Exhibitors are not allowed to distribute, sell, gift or consume any medicated or live THC products, cannabis or cannabis products at the venue at all times. Attendees are not allowed to consume or ask samples from exhibitors or any other person during the show and in the venue. "Section 26153" of the Business and Professions Code prohibits a licensee from giving away any amount of cannabis or cannabis products, or any cannabis accessories, as part of a business promotion or other commercial activity.

Organizers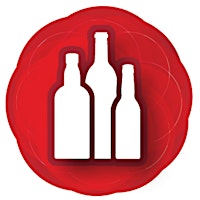 About the Organizers
BeverageTradeNetwork creates marketplaces in the wine, beer, spirits and cannabis space where brands and buyers come together and unlock new opportunities. Some of the trade shows and media publications of BTN are: International Bulk Wine and Spirits Show, San Francisco, London and Shanghai. Cannabis Drinks Expo, San Francisco, and Chicago USA Trade Tasting, New York Future Wine Expo, Sonoma London Wine Competition, London SommeliersBusiness.com USA Spirits Ratings and more. BTN does 20 events around the world and that includes Paris, New York, San Francisco, Chicago, Hamburg, London, and Shanghai.  
Visited 99 times, 2 Visits today