Event Description
organisé par Guillaume Loth Demay (YMP 05) pour L'INSEAD Business Angels Alumni France
Réunion avec EuroQuity (BPI France)

🗓️ Jeudi 24 février 2022 de 11h00 à midi

📍 VIA Zoom
Bonjour.

Dans le cadre du développement de nos relations avec l'écosystème d'investissement dans l'innovation et pour accompagner nos start-ups dans le financement de leur croissance, nous vous invitons à participer le 24 février prochain de 11h à midi à une réunion en distanciel avec EuroQuity.

EuroQuity est le dispositif de Bpifrance dont l'objectif est d'accompagner la croissance des PME par la rencontre de leurs futurs partenaires pour leurs besoins d'investissement. EuroQuity regroupe en France plus de 14 000 membres dont 5 500 sociétés, 6 600 investisseurs et 2 600 structures d'accompagnement. Les sociétés françaises inscrites sur http://www.euroquity.com/ peuvent trouver des partenaires et investisseurs européens. Elles disposent d'une interface multilingue pour présenter leur profil en français, anglais et en allemand.

Dans un premier temps, Valentin Marin – European Project Manager / VC Analyst – InvestHorizon & EIC Scaling Up au sein de la Direction des Affaires Internationales et Européennes d'EuroQuity – présentera les missions et activités d'EuroQuity. De même, Jacques Baudier et Patrick Giry-Deloison présenteront notre réseau à EuroQuity ainsi qu'aux start-ups qu'ils auront invitées.

Dans un second temps, nous aurons une session de questions/réponses.

Bien cordialement

Guillaume Loth Demay, Patrick Giry-Deloison et toute l'équipe d'Insead BA

The link to the event will be shared on the day of the event.
Organizers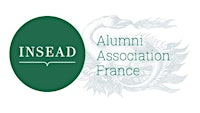 INSEAD Alumni Association France
About the Organizers
L'INSEAD Alumni Association France fédère plus de 6.600 Alumni en France, parmi les 57.000 diplômés de par le monde. L'association, organisatrice de plus de 250 événements par an. Lifelong INSEADers, a force for a better worldWe bond people, ideas and cultures, for each and for all to progress and create positive change in business and society.
Visited 10 times, 1 Visit today