Event Description
Entrust 2022 | April 13th-15th | Orlando, FL
Entrust 2022 | April 13 – 15, 2022 | Orlando, FL
Join industry leaders and PowerDMS experts for two and a half days of learning from experts, connecting with peers, and growing to help your organization increase trust and efficiency.
Why attend Entrust 2022? Entrust is the biggest PowerDMS event of the year. Entrust will help you learn from experts, connect with peers, and grow professionally. 
Learn from experts Hands-on PowerDMS training workshops you won't find anywhere else.
Connect with peers Connect with other PowerDMS peers to share industry experiences and best practices.
Grow professionally Take yourself and your organization to the next level in increasing trust and efficiency.
FAQs
How can I contact the organizer with any questions? Please email entrust@powerdms.com with any questions.  Please read through all of the FAQs before emailing, as many commonly asked questions are answered below.
Due to the high volume of emails please allow 24-48 business hours for a reply.
How much are tickets to the conference? Ticket pricing will range in cost depending on when you purchase your ticket. Super Early Bird tickets will be on sale from June 25th-September 15th, 2021* for $675++ (++ indicates eventbrite fees & taxes). Early Bird tickets will be on sale from September 16th, 2021-January 4th 2022* for $775++. Regularly priced tickets will be on sale from January 5th-April 1st, 2022 for $875++.
Ticket pricing and date availability are subject to change because there is a limited amount of availability for each ticket type. Once tickets are sold out we will not be taking any additional registrations so please purchase early to secure your spot.
What is included in the ticket price? The cost of the ticket includes: access for 1 person to all keynote talks, all training workshops, all breakout sessions, the welcome reception (on Wednesday, April 13th, 2022) and hot meals at the hotel (Breakfast & Lunch on Thursday & Friday, April 14th & 15th, 2022) and admission for 1 person at the off site dinner party on Thursday, April 14th, 2022 at SeaWorld® Orlando. (**Transportation and Sleeping rooms are NOT included in the price of the ticket**)
When is the best time to register? Now! The sooner you are able to register the better. Due to covid and uncertainty of who would be able to join us in 2022 we have selected a venue that has limited space capacity. Based on recent customer feed back we do anticipate selling out for this conference.
Where should I stay if I'm attending Entrust? We have arranged a room block with the host hotel with a special room rate of $155++ per night (++ indicates Resort Fee & Taxes, state & local). You will be sent a link for this room block after purchasing your ticket. Rooms in this block are limited so they will be sold first come first serve. Once rooms sell out it would be your responsibility to arrange other accommodations. Our host hotel is located in a very popular area near the attractions so there are several additional options available. Please note, Entrust 2022 will be taking place over Florida's Spring Break so hotel room rates are anticipated to be higher than normal.
Can I request to pay by invoice? If so, when does the invoice need to be paid? Requests to pay by invoice can be made until March 1st, 2022. After March 1st, tickets can only be purchased with credit card. All invoices must be paid within 30 days of receiving it. If the invoice is not paid within that time frame tickets will automatically be cancelled in the system unless other arrangements have been made directly with our Customer Events Coordinator. For additional details or to make special arrangements please contact Entrust@PowerDMS.com.
What's the conference menu? The conference menu will be published on the conference app 30 days prior to the conference*. All meals provided will be hot meals. If you have any extreme allergies or dietary restrictions please indicate them in the area provided when you register.
Please note, not every dietary restriction can be accommodated but the hotel will do its best to offer options for everyone.
What's the refund policy? Attendees can request refunds until 5:00pm on March 11th, 2022. After that time tickets will be non-refundable, no exceptions.
Can I transfer my ticket to someone else? A ticket can be transferred to another member of your organization by or before 5:00pm on April 4th, 2022. No transfers will be allowed after that time. You can request a ticket transfer by emailing Entrust@PowerDMS.com . Please be sure to include the name of the person who is currently registered and the full name and contact info (name, title, email address and phone number) of the person you'd like to transfer the ticket to.
When will the conference agenda be available? We hope to have the finalized agenda available for attendees to create their schedule no later than March 14th, 2022*. It will be posted in the conference app where attendees will be able to register for the sessions they would like to attend.
What sessions will be offered at this conference? Our training team is working hard to create all of the new training classes & labs that will be offered at Entrust 2022. We will release them to attendees as soon as we have them. If you would like a list of past training classes to get an idea of what sort of sessions have been offered at previous Entrusts please email Entrust@PowerDMS.com .
Who will be speaking at Entrust? The speakers will be a mix of thought-leaders, PowerDMS trainers, executives, and customers. We are still working on finalizing a list of speakers – updates will be posted at: https://www.powerdms.com/entrust
Will I receive additional information about the conference after I register ? YES! Immediately after registering you will receive a confirmation email that will include a link to the room block at our host hotel. We will also send you additional updates for the conference in the months leading up to it. You can also find updates at our website: https://www.powerdms.com/entrust
If you are registering on behalf of someone else, please be sure to use the email address for the person attending the conference so they receive all the updates. If you do not receive a confirmation email from Eventbrite please check your spam folder. If it's not there you may not be registered for the conference. Please reach out to Entrust@PowerDMS.com for assistance with this.
Will there be a conference app I need to download? Yes! Approximately 1 month prior to the conference* we will send you out information for our conference app. The app will include the full schedule for the conference as well as allow you to register for sessions. You will be required to have the conference app in order to create a personalized schedule so please be sure to download it prior to arriving to Orlando.
Organizers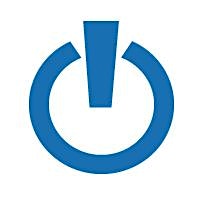 About the Organizers
PowerDMS makes creating, sharing and attesting to policies as easy as clicking a mouse. Over 3,500 organizations in public and private sectors trust PowerDMS to help them reduce risk and relieve regulatory burdens. Accessible on any desktop or mobile device, PowerDMS gives staff access to the most current policies and training anywhere and at any time. Built-in surveys and testing ensure your staff both signs and understands critical company policies.
Visited 16 times, 1 Visit today