Event Description
Xyndata CPO on Transitioning from Business to Software Product
*** We care about your health and want everyone healthy and thriving in their product roles. The recent spread and threat of COVID-19 are forcing some live event changes across the globe. Thankfully, we've put the wheels in motion for attendees to video-in via a webinar. ***
Please register for the event as usual by selecting the complimentary webinar ticket — a zoom link will be provided to join before the event starts
Products That Count is one of the largest networks of product managers, leaders and founders in the world. If you want to be the first to hear about new programs, sign up for our newsletter at productsthatcount.com.
TOPIC: Xyndata CPO on Transitioning from Business to Software Product
Transitioning from a business role to a customer-facing product manager role can be startling, at first. You may have deep customer knowledge, but now you have to leverage your enterprise skills while also influencing strategy across the organization. So, what does it take to transition from a business to a product role? Xyndata Chief Product Officer Rob Peterscheck shares insights on the right mindset needed to move from business product to software product.
About the Speaker:
Rob Peterscheck is the CPO of xyndata. He has also worked as VP of Product, reporting to the CEO, at 1E prior to their successful acquisition by Carlyle group. Over his career, Rob has worked for large enterprises in internal product roles as well as smaller software companies building external products. He holds a MS from Columbia University in Analytics which allows him to combine his love of product with his love of data. He specializes in B2B, enterprises, and SI relationships as he has sat as a consultant or an internal in all three positions over the years. Rob is dad to 2 kids and 2 dogs and husband to 1 wife – he's accumulated 4 guinea pigs along the way for good measure. When not working or spending time with family, Rob can be found either practicing MMA or playing tactical RPGs (not that there's much difference).
AGENDA
6:30pm: Welcome & Introductions
6:35pm: Speaker Presentation followed by Q&A Session
7:30pm: Event Ends
Organizers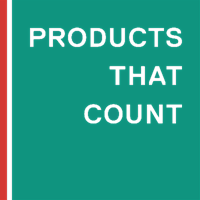 Products That Count
sc@productsthatcount.com
About the Organizers
Products That Count is the original and most influential product acceleration platform in the world. Almost 300,000 product managers globally read, watch, attend and listen to our 3,000+ free blog posts, videos, webinars and podcasts. C/VP-level product executives such as Netflix Product VP, Coinbase CPO, and Box CPO share best practices and raise their profile at our curated product salons, podcast show and mastermind circles. Leading brands such as Autodesk and Capital One join as corporate members to turn their product teams into a competitive advantage. Hyper-growth companies like Amplitude have generated 10X ROI from marketing partnerships. Learn more at www.productsthatcount.com.  
Visited 1 time, 1 Visit today