Event Description
Our Peer Groups discussions are MEMBER -ONLY events for our community to meet, learn, and share together.
ABOUT DISCUSSION
Join us for a self-guided workshop and sharing session that will help each of us reflect on the great (and not so great) moments of 2021. We will learn from these moments to set intentions for the coming year to achieve more in 2022, but in a healthy way. We will discuss . . .
> Your big win in 2021!
> Your darkest, heaviest or most frustrating moments of 2021
> Your lightest, most positive and happiest moments of 2021.
> Your life goals and focus for yourself.
> Actions over talk!
> Your big ask. How can this group help with anything?
Get ready to connect, share, and support.
The session will be hosted on Zoom. We invite you to come with an open mind and get ready a great discussion. #BuildingSoFlo
OUR FACILITATOR:
Nikki Cabus, CEO @ South Florida Tech Hub
Building South Florida's Tech Hub by helping businesses, supporting startups, and connecting talent! She strive to continue Building South Florida's Tech Hub by connecting the community with the right resources in order to bring growth to the region which spotlights us as a place of sustainable economic and business development. This includes closing the cultural and gender gap to include people from all walks of life to create an ecosystem full of innovative solutions and a real digital transformation for all in our community.
OUR PEER GROUP CHAIR CHAIR:
Christine Vanderpool, CISO @ Florida Crystals
Christine is the Chief Information Security Office (CISO) for Florida Crystals, the world's largest sugar cane refinery. Although it was never her plan to have a career in IT, she has a proven track record as a security leader for almost 20 years. Christine has spent her career in a variety of security and IT roles including security leadership for Molson Coors Brewing Company and Kaiser Permanente. In addition, Christine writes for several online security blogs and magazines and is published in The Complete Compliance and Ethics Manual. She also enjoys speaking and educating the world on Cyber Security. Christine was the 2019 recipient of the Cyber Security Woman Leader of the year issued by Inteligenca.
ABOUT PEER GROUP
Tech Hub Member Peer Groups are exclusive for our members to meet, learn, and share together. All members are invited based on their current work & past experience, with benefits including:
Regular Meetings
Exclusive Member Communications
Unique Speakers & Networking
For all women in technology in South Florida, and beyond, to listen to and amplify their voices, and:
Support a culture free of harassment and discrimination,
Create opportunities for women to connect and innovate together,
Amplify the stories and visibility of diverse women in technology, and
Provide role models, mentoring, and educational opportunities for women & girls.
Interested in joining? Become a Member Today!
Organizers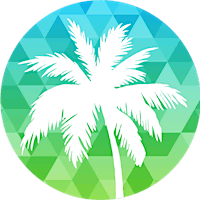 About the Organizers
South Florida Tech Hub is a non-profit membership association Building South Florida's Tech Hub! #BuildingSoFlo
Visited 8 times, 1 Visit today