Event Description
GET YOUR PRE-SALE REGISTRATION TICKETS TODAY!
Join us for the Women of Color and Capital Conference! The Women of Color and Capital Conference is the only conference of its kind where diverse women entrepreneurs & professionals come together to learn about money, finance, capital and investing from a 360 degree lens.
This conference is focused on the success of women of color as it relates to financial resources and opportunities. The four pillars of this initiative are wealth building through financial freedom fundamentals and advisors, investing, capital for businesses (seed, growth and late stage) and learning how to become investors and investment managers and more!
Get your tickets today!

FOR MORE INFORMATION, PLEASE VISIT THE WOMEN OF COLOR AND CAPITAL WEBSITE! WOMENOFCOLORANDCAPITAL.COM
PICK YOUR PASS!
CONFERENCE FEATURES INCLUDE:
Women of Color and Capital  
*Day 1 (2-Day Pass): Workshops and Masterclasses | Friday, August 14, 2020 | 10AM-4PM
Day 2 (1-Day Pass): Women of Color and Capital Conference | Saturday, August 15, 2020 | 9AM-4PM
*WCC Workshops and Masterclasses are included in the 2-Day Pass Registration.
** No Refunds
***Can men attend the conference? YES! Men can attend Day 2 (1 Day Pass). Tickets for men are limited.
#WOCXC #WOCXC2020

_________________________________________________________________________
This event is powered by the Avant-Garde Network. Find out more about the Avant-Garde Network at avantgnetwork.com.  
** The event will be photographed, recorded, streamed online, or otherwise publicized at the producer's discretion. Your attendance at the event signifies your permission to utilize your image or likeness in connection with any live, recorded transmission, marketing or reproduction of such event in perpetuity. No limitations or restrictions apply.
Organizers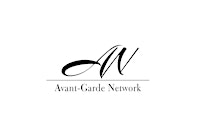 About the Organizers
Avant-Garde Network is the #1 social impact organization that creates black millennial entrepreneurs and executives. Comprised of over 5,000 people of color in New York City, the mission of the mission of the Avant-Garde Network is to promote diversity and inclusion within all sectors. While promoting diversity, we encourage networking, community service, civic engagement, wealth creation through career advancement and entrepreneurship.
Visited 143 times, 1 Visit today