Event Description
On a mission to unite 100 000 women in tech to drive change with purpose and impact
The Women in Tech Conference is aiming at uniting once again 100000 women from all over the world.
The theme for this year's conference is evolving around Technology Leadership, Tech Innovation, Career Growth, and how we can make an impact and shape the future together. These topics will be addressed in the form of three virtual and one hybrid summit across various locations in North America and Europe.
Virtual Summits:
June 07 Chief in Tech Summit
June 08 Key Tech Summit
June 09 Career Growth Summit
Hybrid Summit:
Jun 10 Global Impact Summit (More details on womentech.net)

#WTGC2022 will feature tech professionals, industry innovators, around 5800 WomenTech Network Ambassadors from 172 countries, and more than 500 speakers from all over the world. Some of the speakers are the most accomplished executive women in tech, such as Hanna Hennig – CIO at Siemens, Elaine Zhou – CTO at Change.org, Wendy M. Pfeiffer – CIO at Nutanix, as well as tech leaders across all levels from companies like Amazon, Google, IBM, Meta, Microsoft, and many more.

Organizers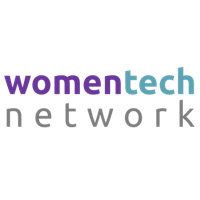 About the Organizers
WomenTech Network promotes gender diversity in tech and connects talented and skilled professionals with companies that value diversity and inclusion.   
Visited 18 times, 1 Visit today