Event Description
Women in AI – New York: presents this live virtual discussion featuring AI-mazing women leaders in Privacy and Technology.
Women in AI – New York: our October WaiTALK features speakers from the exciting fields of AI Privacy and AI Technology – both of which are undergoing unprecedented transformation. Hear about top trends in A,I and how real-world business challenges are resolved with innovative ideas from experts.
Join WAI, a global group of 3000+ members passionate about supporting women in AI in over 100 countries. Membership is free!
Member Registration: https://www.womeninai.co/
LinkedIn: https://www.linkedin.com/company/womeninai/
LinkedIn (USA): https://www.linkedin.com/showcase/women-in-ai-usa
Twitter: https://twitter.com/women_in_ai (@women_in_ai)
Facebook: https://www.facebook.com/womeninai/
Our Speakers:
"Can AI be applied to Privacy?"
Caroline McCaffery (she/her) is the CEO & Co-Founder of ClearOPS, Inc., a B2B SaaS data privacy and cybersecurity company launched in October 2017. ClearOPS addresses the dire market need of ending data breaches caused by human error. When companies become exposed, millions of dollars must be spent on rebuilding reputational brand. ClearOPS was built on restoring your trust in business, people and systems. Ms. McCaffery received her B.A. in International Relations from the University of Pennsylvania and JD from New York University School of Law. Caroline is a member of the bar in both NY and CA and is a Certified Privacy Professional (CIPP/US). Caroline enjoys public speaking on a variety of topics including technology startups and the law, privacy and cybersecurity, women in business and ethics in A.I. She is also a member of the Chief community, a network dedicated to advancing women in leadership, and The Fourth Floor community, a network dedicated to advancing women on boards and promoting women founders.
"AI Systems: Idea to Implementation"
Swathi Young is an international keynote speaker, blogger, community-builder and Chief Technology Officer of Integrity Management Services Inc., a healthcare services company, where she is leading innovative AI solutions for clients. In her 20+ years of technology experience, she has led over 100+ projects globally – Belgium, India and the United States across a number of Fortune 100 companies like GE and Oracle. Swathi is passionate about using cutting edge, artificial intelligence technologies to increase the performance of organizations. She is the Washington DC Ambassador for Women in AI, an international non-profit organization whose goal is to increase diversity in the field of AI. She is also the founder of DC Emerging technologies, a 2000+ member community in Washington DC whose goal is to equip innovators with the knowledge and resources they need to turn theory into applications with emerging technologies. She recently co-authored the AI Playbook, a framework to help US government to implement AI solutions. She is a member of the 2020 Forbes Technology Council.
Organizer: Women in AI, New York Chapter
Women in AI (WAI) is a nonprofit do-tank working towards gender-inclusive AI that benefits global society. Our mission is to increase female representation and participation in AI. We are a community-driven initiative bringing empowerment, knowledge and active collaboration via education, research, events, and blogging.
Become a member today! It's free! http://www.womeninai.co
Organizers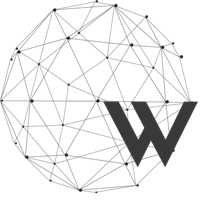 About the Organizers
Women in AI (WAI) is a nonprofit working towards a gender-inclusive AI that benefits global society. Our mission is to increase female representation and participation in AI. We are a community-driven initiative bringing empowerment, knowledge and active collaboration via education, research, events, and blogging. With over 2500+ members from 90+ countries, and growing, WAI is the first global community of women in AI, embracing diversity and forming an inclusive environment of reflection. Join us! https://www.womeninai.co/  
Visited 73 times, 1 Visit today