Event Description
Women in AI – USA – presents a powerful discussion with 2 inspiring industry practitioners in AI, ML & Analytics for real-life applications.
Helen Ristov – Senior Architect, ML Engineer with Capgemini in professional life, is a founder of an algo trading startup with experience architecting and building applications for analytics and machine learning. Some examples include financial planning software, stat-arb strategy engine for trading, tools for developing scores for predicting default risk, and ML operationalization management assessing model performance.
Chaoyun Bao – has been passionate about leveraging technology to make this world a better place. Currently she is a lead consultant at IBM Corporate Strategy, after working as a strategy consultant in the Chief Analytics Office at IBM. Before IBM, Chaoyun worked as a data scientist in the R&D department of Genscape, an IoT based financial service company focusing on the energy commodity market. She holds an MBA from the Stern School of Business at New York University as a member of the inaugural Andre Koo Tech MBA program. She also holds a PhD in physics from University of Minnesota. In her spare time Chaoyun loves to try a wide variety of things including great food, cultural dancing and crafting.
Organizers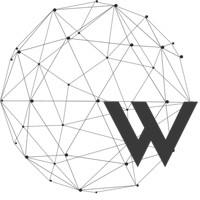 About the Organizers
Women in AI (WAI) is a nonprofit working towards a gender-inclusive AI that benefits global society. Our mission is to increase female representation and participation in AI. We are a community-driven initiative bringing empowerment, knowledge and active collaboration via education, research, events, and blogging. With over 2500+ members from 90+ countries, and growing, WAI is the first global community of women in AI, embracing diversity and forming an inclusive environment of reflection. Join us! https://www.womeninai.co/  
Visited 8 times, 1 Visit today