Event Description
Women in AI – Engage USA Launch
Women in AI USA Engage – is designed to offer an engaging medium for all women in AI, ML and Data Science. #WaiENGAGE is a series of monthly events that engage and connect women in the AI community, encourage future generations of women to engage in AI education, provide them with the knowledge and resources, and build the self-esteem and confidence that will carry them through college and into lucrative AI careers.
** Interested to connect with USA team? Send us an email at: usa-ops@womeninai.co
** WaiENGAGE hosts monthly once expert panels from all industries, and professions.
Women in AI USA Engage – is an inclusive series that focuses on a wide range of women from different age ranges, races, and backgrounds. It engages with them through a series of monthly events, such as invited talks, panel discussions, webinars, workshops, provided at no cost. #WaiEngageUSA also includes activities that allow women of AI to engage and connect through engagement forums, social media channels, interviews, blogs, and video hub collection.
Our expert keynotes include:
Our expert panelists include:
Zoom Meeting:
will be shared shortly
Organizers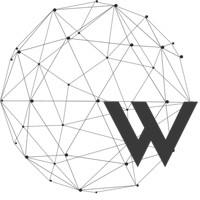 About the Organizers
Women in AI (WAI) is a nonprofit working towards a gender-inclusive AI that benefits global society. Our mission is to increase female representation and participation in AI. We are a community-driven initiative bringing empowerment, knowledge and active collaboration via education, research, events, and blogging. With over 2500+ members from 90+ countries, and growing, WAI is the first global community of women in AI, embracing diversity and forming an inclusive environment of reflection. Join us! https://www.womeninai.co/  
Visited 31 times, 1 Visit today