Event Description
Free online event for job Seekers.
"The Workforce Innovation Opportunity Act or WIOA is federal legislation that is designed to strengthen and improve the nation's public workforce system and help get Americans with significant barriers to employment into careers and help employers hire and retain skilled workers. If you have been laid off or are continuing to seek employment, we are here for you with employment training specialists and a variety of resources to assist you during this difficult time. All services are free.
Register for our next virtual orientation to learn more about the eligibility and enrollment process along with the services that we provide. Join us for a one-hour online orientation every other Monday at 1:00pm. Please RSVP and we will provide you with the details of the orientation."
Zoom Meeting ID: 884 8843 2976
Passcode: 525314
Attendance is FREE.
"The Alexandria Workforce Development Center is an equal opportunity employer/program. Auxiliary aids and services are available upon request to individuals with disabilities.
For reasonable accommodation, contact maurice.tomdio@alexandriava.gov or 571.384.5244."
Organizers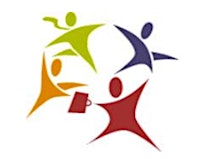 City of Alexandria Workforce Development Center
About the Organizers
The City of Alexandria's Workforce Development Center, a proud partner of the American Job Center network and Virginia Career Works, offers staffing solutions that provide businesses with employees who are skilled and ready to work.  As a certified One Stop Center, WDC serves a variety of skill levels from those with advanced degrees and years of experience to those with limited education and experience. WDC provides a range of business services at no cost to businesses, including job placement, recruitment, labor market information and certified Business Services Specialists to assist in workforce planning.
Visited 6 times, 1 Visit today