Event Description
WIN Summit focuses on helping women refine their skills and learn new strategies to become more successful negotiators.
For the past five years, WIN Summit has been bringing together professional women from around the world to share insights and perspectives on how to harness their unique strengths to elevate leadership through the art of negotiation.
Led by world renowned professors, distinguished thought leaders, and top industry leaders, this year's summit will center around three themes: negotiation, leadership, and diversity.
This event bests serves women at all stages of their careers, including executives, senior managers, and prospective high-level management from any organization or industry, as well as entrepreneurs and consultants.
To view more information about the 2020 Summit Speakers and Sponsors, visit our website at: www.winsummit.com.
We offer discounts for groups of 10 or more. Please visit our website to inquire about company tables. You can also purchase tickets directly from our website to avoid additional processing fees.
Women who attend will leave better equipped to….
Advocate effectively for themselves, their teams, and their organizations
Ask for the resources and support they need to optimize their performance
Promote their own careers and develop professionally
Achieve leadership roles within their organizations
Recognize internal barriers holding them back
Ensure they get appropriate credit for their contributions
Recruit mentors to help promote their careers
Identify and leverage important network connections
Contribute to the culture and market power of their organizations
Organizations that send women will….
Build internal competencies in problem-solving and conflict resolution
Maximize their training investment in women
Make better use of the talent of fifty percent of their workforce
Increase retention of women and reduce attrition costs
Outperform their competitors across a broad range of financial measures
Showcase their support for diversity, inclusion, and empowerment initiatives
Receive professional/CE qualifying credits (Inquire for details)
*WIN Summit offers CLE credits and HR Recertification credits.
Organizers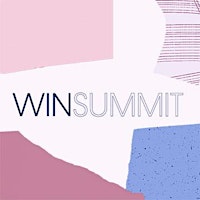 WIN Summit
101 PARK AVENUE, 27TH FLOOR NEW YORK, NY 10178
212-796-5600
info@winsummit.com
About the Organizers
WIN Summit offers training, workshops, and coaching for women professionals looking to enhance negotiation skills and advance their careers or business.
Visited 167 times, 1 Visit today