Event Description
Join us on November 23rd at 12:30PM EST for a talk about some mistakes to avoid as a marketer.
Joe Glover has been in a variety of marketing roles for the past eight years, picking up the bumps and bruises along the way. Today in his role as a founder, he still uses these skills every day.
In an attempt to save you 8 years of your life, Joe shares some of the key lessons that got him out of sticky mud throughout his career.
This event will be hosted on Zoom Webinar. You will receive reminder emails leading up to this event with an orange button that reads "Go to online event page". Click this button to access the link to the webinar.
—
Community is more important now than ever. Fiverr's moving all of our Community Events online for now, so that you'll still be able to feel the support and connection you need, no matter where you are.
Organizers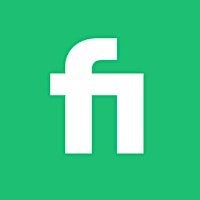 About the Organizers
Fiverr's mission is to change how the world works together. The Fiverr platform connects businesses of all sizes with freelancers offering digital services in more than 300 categories, across 8 verticals including graphic design, digital marketing, programming, video and animation.   The Fiverr Community Program brings our online community offline to provide resources, education, and networking events to people who make Fiverr the world's best marketplace for freelance digital services.   The Fiverr Community Program makes it easy for you to connect with motivated, passionate people just like you. Want to become a Community Leader? Apply here: http://getinvolved.fiverr.com/
Visited 156 times, 1 Visit today