Event Description
Spread awareness of open source languages and tools within the data science and data-centric community.
An organization's most important asset is its people. Every organization collects and stores thousands of data points about their employees. With this comes ethical considerations of how to treat the data, what it can be used for, and how to effectively use the data to help the organization accomplish its goals. Burnout was a huge buzzword in the news in 2022 and will continue to remain top of mind for organizations in 2023.
Join us to learn about how we used deidentification and feature selection on employee data across different clients and industries to create models that accurately predict who will burnout.
Key takeaways for attendees:
– How to define and validate a people measure like burnout;
– The practices used to keep data secure when working with people data;
– How to leverage feature selection to identify additional features to measure burnout
Check for more free ODSC webinars – https://hubs.li/H0Zycsf0
Join ODSC Community slack workspace – https://hubs.li/Q01xRrM20
Organizers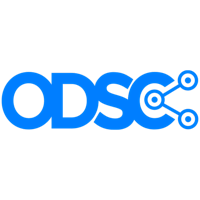 ODSC Team | odsc.com
One Broadway Cambridge, MA 02142
info@odsc.com
About the Organizers
The Open Data Science Conference brings together leaders and practitioners in the open source and data science communities to teach the tools, languages and technologies used in applied data science and AI.
Visited 5 times, 1 Visit today